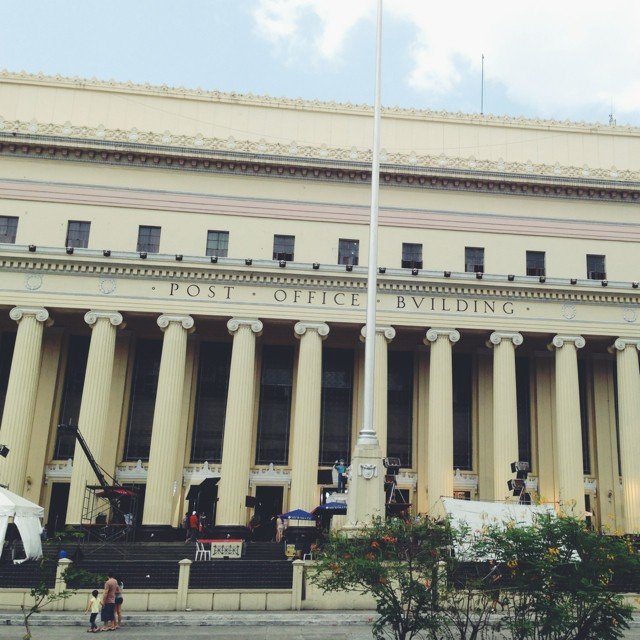 C and I signed up for one of the Free Royal Postal Heritage Tours, hosted by the Filipinas Stamp Collectors Club. We took the car and parked it inside the walled city, near the San Agustin Church (so that at the end of the tour we'd be near the car already!), and walked to the meeting place at Liwasang Bonifacio. I wouldn't recommend doing the trip alone because the area doesn't look very friendly (possibly an understatement). I kept thinking about the  parks at Taipei filled with children and families and dogs. I compared it to Liwasang Bonifacio which turned into a home for the homeless, its fountain now a public bath, and the surrounding area reeking of pee. It's not very tourist friendly, but I wanted to learn more about Manila and my history and this 'ugliness' is certainly part of it. How Manila Has Become a Portrait of Ugliness is a good editorial that describes very well how I feel about our cities, parks, and historical places and buildings:
When you go abroad, you'd feel nanliliit when you see how those countries protect their heritage structures.  Singapore, for instance, preserves even what look like 15-year-old buildings ever so carefully.

In Shanghai, they assiduously practiced adaptive reuse and turned a historic district into a lifestyle center. In Seoul, they rerouted a network of streets so as not to touch an ancient temple in the middle of a rotunda. In Beijing, they would rather transform ancient courtyards into nightclubs and brothels than tear them down for a mall.

And here we are, so Pinoy, so Third World, who'd prefer to turn cultural heritage into cold cash and erase what little valuable architectural landscape that we have from the face of the earth.
Free Royal Postal Heritage Tour
Here's the itinerary:
Manila Metropolitan Theater
Manila Central Post Office
National Press Club (just at the front gate)
Puerta Isabel 2 gate and monument
Plaza Mexico
Aduana de Manila (Old Intendencia Building)
Maestranza walls- now only 2 walls and fortifications are left
Royal Warehouses
Plaza Espana
Bahay Tsinoy
Calle General Luna ( Superpasyal tour with flea market)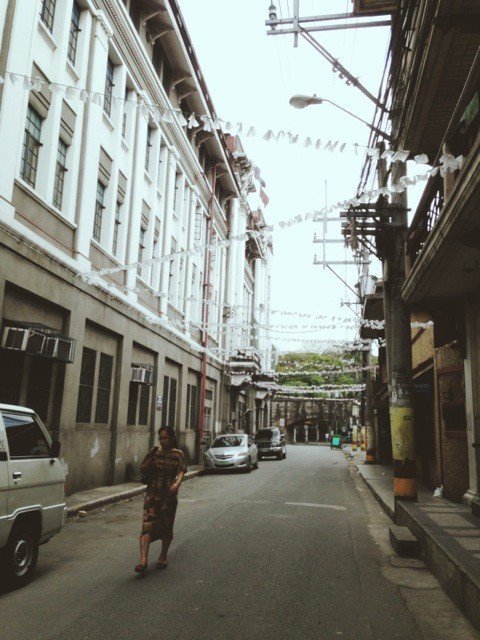 Some members of the tour went specifically for the Manila Metropolitan Theater because while it's open to the public, you need to get a permit before being let in. I wasn't aware of the issues surrounding the building until this tour. Here's a paper from years ago by Eric Babar Zerrudo that has a good introduction about the building. He described it as,
a beautiful jewel of modernistic architecture, the synthesisthat came out of local Filipino forms and the international Art Deco style that was famousduring that era.
There have been a few attempts to restore it after World War II but it hasn't been completely functional in recent years. Despite the supposed rehabilitation of the building in 2010, it has again fallen into ruin and it will take hundreds of millions to be able to completely restore it.
It's very eerie and creepy inside. The narrow staircases going to the upper floors are filled with debris and you can barely see anything inside because there are no lights.