Corregidor Island Daytrip with C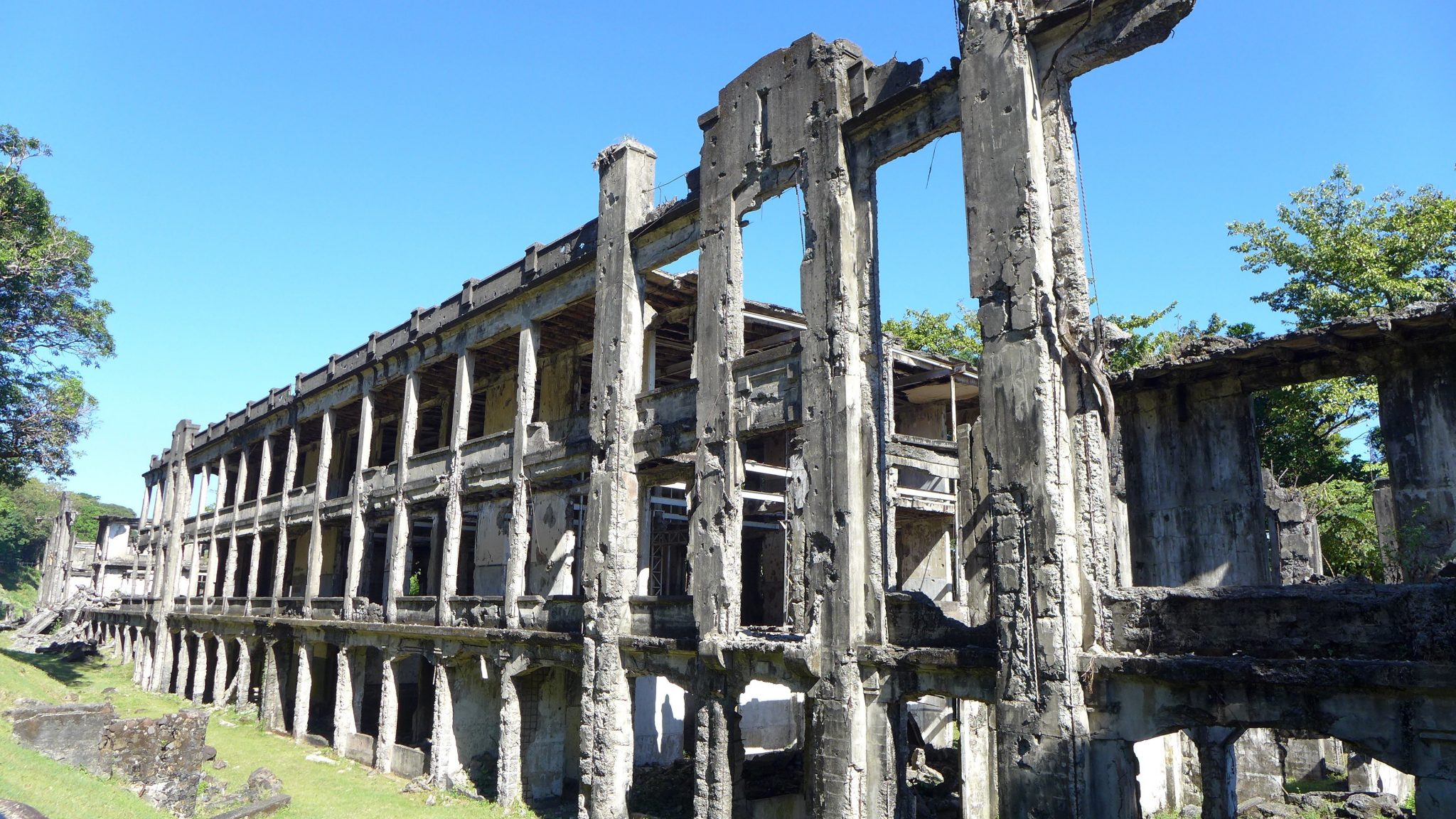 C and I were looking for a place to visit that isn't too far from Manila (basically, something we can do in a day). He ended up treating me to Corregidor Island for my birthday last December. There's only one tourist company in charge of visits to the island: Sun Cruises Philippines.
The PhP 2,300 package includes:
the boat ride to the island and back to Manila
a simple buffet lunch
tour guide and bus on the island
We paid an extra PhP 200 each for the light show, which is pretty interesting (it's not like we're coming back soon anytime anyway so we thought that we might as well watch it too).
The place is very clean compared to Manila, and the tour guides say the same thing so it doesn't feel like you're missing out if you're not in the same group. You can't always go inside the ruins because some of them are pretty dangerous, but some areas are explorable. The guide gives you around 10-15 minutes per area to go around and take photos. The view was great, and I think around this time is the perfect season to visit because it was sunny and quite cold at the same time.
Apparently, if they have Japanese tourists, they usually group them separately and they get a different backlog of history (mainly something that isn't offensive to the Japanese). Occasionally though, Japanese tourists get mixed with everyone else and our tour guide shared an experience when one of them apologized to her profusely because they don't get taught that version of history in Japan (with the war atrocities done to the Filipinos and Americans in WWII).
I've actually been to the island before, when I was a little girl, but it was still a pleasant experience to revisit the areas because I hardly remember them.