The Great Cebu Trip (part 3)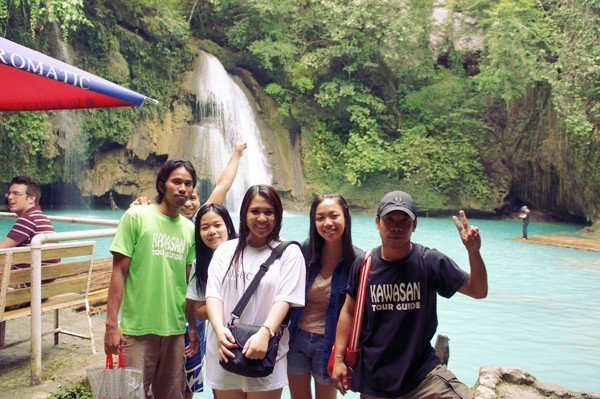 I've been feeling unwell the past few days — bad enough that I didn't feel like blogging anything at all. But I'm trying to finish this, mostly because I started it already :P
Day three was our trip to Kawasan Falls. It's a four-hour ride from the city. We rode one of the Ceres yellow buses at the South Bus Terminal and the bus left at around 6.30am. When we got there, a bunch of kuya's approached us saying that they'd be our guide. The thing is, apparently you pay them P300 each for the whole day. Which sounds okay, except later on, you have to pay P50 for the life vest (which is prerequisite to swimming at the falls) and then another P300 if you want to ride on the raft so you can go underneath the falls (so it's better if you're a bigger group so you pay less). ALL the tables at any level of the falls are overpriced (around P200), so now you're getting an idea of how much you'll end up spending at the end of the day. You could stay overnight there too, which costs around P1200+ per night. I was almost going to skip eating lunch just to make my meager budget fit, but Gail saved the day, so yay.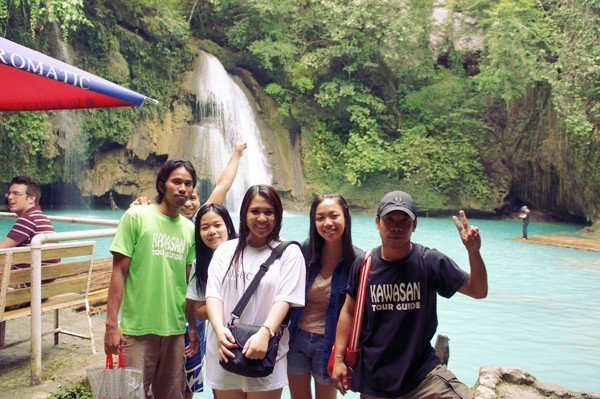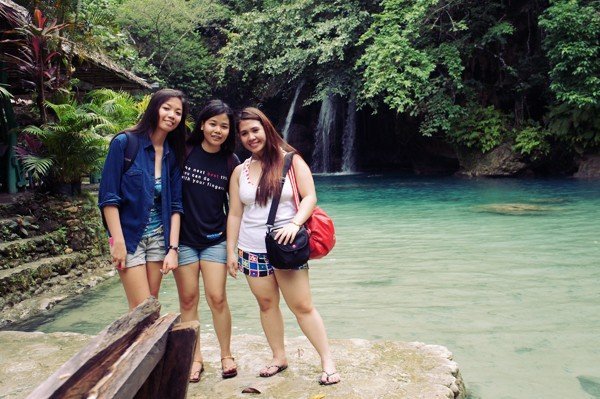 They have a bunch of "levels" for the falls. I think there's seven. You just have to keep walking or climbing up, but there are less people the higher you go. Except, we only had slippers and the rocks were slippery so better climbing footwear would be advisable. Although! My experience here is still an improvement from my impromptu hike in Railay Island back in Phuket, when I traveled there with another foreigner last year. Last time I was doing the hiking in my swimwear because I didn't expect the beach would be so far away, and the hike so steep. This time, I'm wearing shorts and a top and a denim jacket even. Upgrade, I say.
It was a good thing we were early too, since there weren't many people swimming either. We went as high as…the third level? I think. Anyway, since we had to pay P200 for a table, we just put our bags on the side of the pool of water while the manongs watched over our stuff. We were just going to stay there for an hour or so anyway, and we didn't bring food so it was pointless to pay that two hundred bucks. The water was freezing, at least for me. Ruby and Gail stayed for over an hour. I gave up way earlier than they did.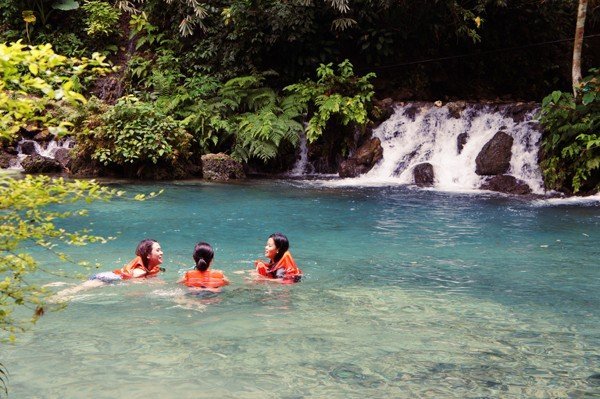 We went back to the lowest level to have lunch and do the raft thing. We were able to just pay for lunch and not a table rental anymore, so I think that's why we still got to buy lunch haha. The raft isn't worth P100 each (since  there were just three of us) but we had no choice anyway. For that price, they will just bring you below the falls then directly under the falls. Going underneath the falls can be underwhelming, if you expect to see anything. You don't really, unless it's vandalism on the rocks. But you get to feel the weight of the water on your back. If you get too cold easily, like me, you might not enjoy it so much. I was just shivering the whole time. But for the experience, I guess everything was worth the try.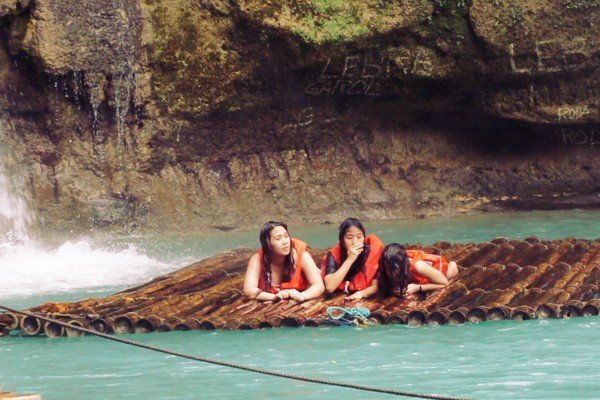 We left at around 3.30pm and got on a bus at around 4pm. We arrived at the city at around 8pm and were too tired to do anything else. I thought I was going to get sick, given all that freezing water, but thankfully I didn't. Gail and I managed to convince Ruby to sleep over the second night so she could come with us to Bohol too. :D I'll blog about that next time.