The little things in life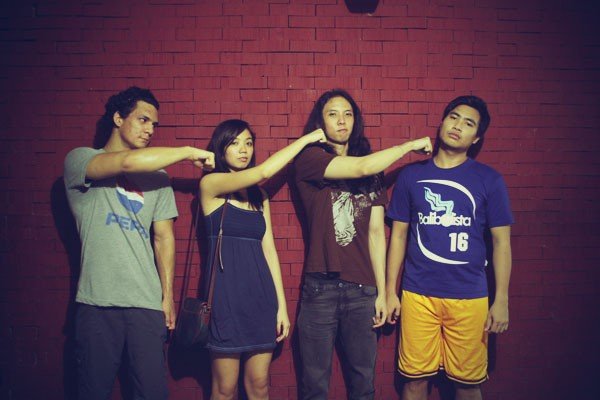 It's been a job-free week (by that I mean, no freelance jobs) so I had time to do a few things with friends, some things for myself, and despite the week being low-key and not as exciting as stress-filled ones, I still enjoyed those moments I spent time with people I love.
Yesterday, I watched Harry Potter 7 Part 2 with C, his sister, and brother in-law. Another double-date night, which I enjoyed. Makes me kinda wish we could double-date with my cousins too. I tried to bake chocolate chip cookies for him and I was under the assumption that they would be simple and easy to make.
Based on the photo above, I was wrong.
I've baked a bunch of cookies in the past, even made one with blueberry filling, but chocolate chip cookies I couldn't get right. I felt sad that my attempt went horribly wrong somewhere, which resulted in really flat crumbly cookies. That big chunk of a cookie in the photo is a few of them that got squished together when I put them in a plastic. It's edible, but not visually appealing, and definitely imperfect.
C said it was okay, and appreciated the thought behind the attempt. But still. ): I'm going to try this again sometime.
Last Tuesday, James came over and we had another impromptu photo shoot. Which basically meant playing with our location (my house) and experimenting possibly silly, awkward, and sometimes nonsensical poses. I really get shy with other people, because it feels like I'm trying to pretend to be a model when I'm not even as skinny or as beautiful as them, and they'll judge me (gods, seriously, when people who hardly even know you start judging you — I got so traumatized by it). I told James that I wouldn't have asked to have a shoot if he didn't mention it or bring the topic up first, because he's been taking pictures of our beautiful friends (so many hot girls in my block, heh), and I actually started getting shy already. But I'm the type of person who's willing to experiment, and we've been friends these past three years, so it's a lot easier to just be honest with each other. With a close friend taking the pictures, I can just be myself and not feel hesitant about trying this or that. I feel like I'm just playing around while not getting judged.
And then the other day, I got to spent time with Marv and Dan, and the four of us got together again! I wish we could go out together more often, because I miss them too. I'm pretty tall as compared to my other friends, and hanging out with these three boys makes me feel small — in a good way. I'm NEVER the tallest one around when I'm with them. It's a good kind of change sometimes. :P