Bangkok shopping bliss

I was at Bangkok for only two full days (I wasn't originally part of this trip but my mom, aunt, and cousin let me tag along!) and with that short amount of time, I didn't try to contact or meet up with my Thai friends I made from my semester in Singapore last year. I'm planning on going back again to Bangkok though, when the opportunity arises, and that time I'll make my stay longer so I could find my Thai friends. :P
For this trip though, the only sight-seeing we did was to visit the Palace. My mom and my aunt had this Thai cooking lesson but for me and my cousin, the rest was shopping history. This wasn't my first time to go to Thailand. Last year I've gone to Phuket (Krabi Town and Railay Island) right during the Thai New Year and loved that trip so much. It was my first time backpacking with a person I've just met, too. I already loved Thailand ever since that one trip so I was very much looking forward to this trip.
We stayed at a backpacker's place: Bed Bangkok Hostel. If you're just backpacking or, erm, shopping, it's the perfect place to stay. You won't be staying in your room much since you'll be out all day, and all you need is a clean and comfy place to sleep and shower. It's really affordable, it's quite comfortable, and the sheets and towels smell clean. No funky bathroom smells either. You can choose a kind of room: dorm type (you share with three other strangers, but they have lockers inside the room where you can store your things, two double-deck beds, shared bathroom), buddy bunk type (for two, one double-deck bed, private bathroom), couple type (for three, a queen-sized bed but with a bunk on top for, say, the kid, private bathroom), group of four type (for four, two double-deck beds, private bathroom), or ladie's dorm type (like the dorm type except females only). It's great too if you're just going on a tight-budgeted trip with your friends and you want to spend your extra baht shopping. :P We got the group of four type. It is very wise to make reservations. The staff are very friendly and it's a walking distance to the train station, so really, it's a great place to stay!
The Palace
The Palace looked grand and everything was beautiful. The exterior, the interior, the landscaping. I was fascinated most by the patterns and colors they use to decorate their walls, their temples, everything!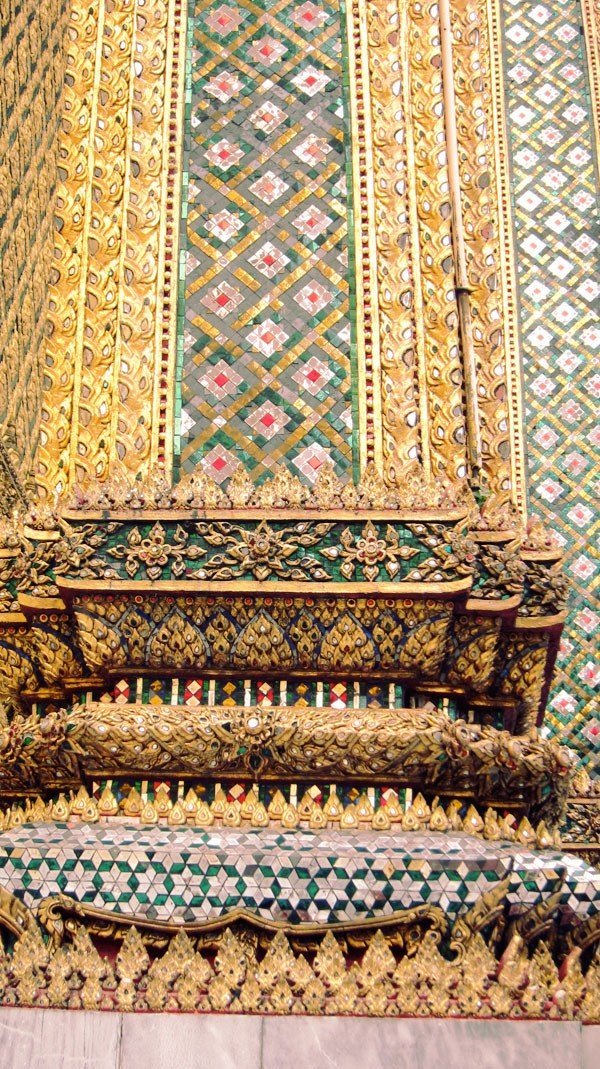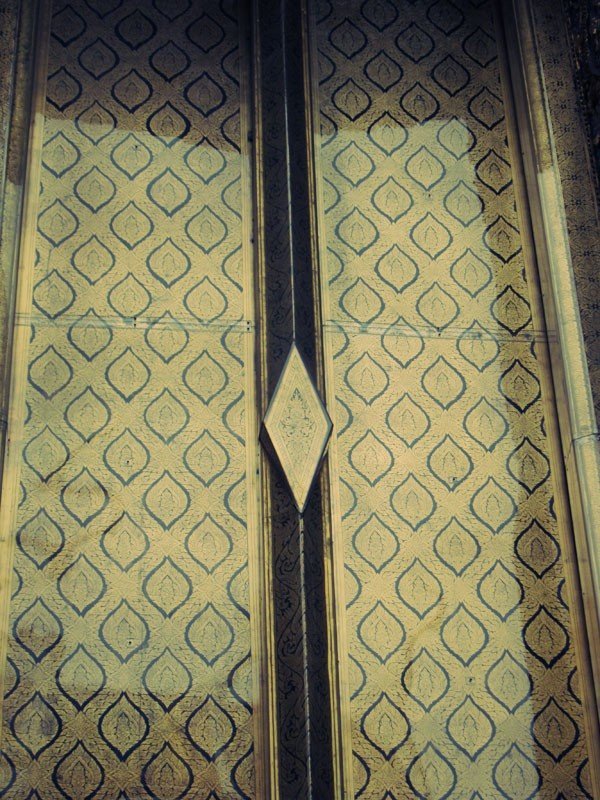 Food
Basically, I gained the weight I was sort-of losing while I was feeling sick a few days before. I love all the food I got to eat here! We would buy food from 711 because we pass by it when we walk to the station in the morning, and they have this kind of chicken thing that's like a sandwich but it's not. I AM NOT EXPLAINING THIS WELL. Aside from that, they had this Slurpy flavor that was sugar cane juice with jelly (nata!).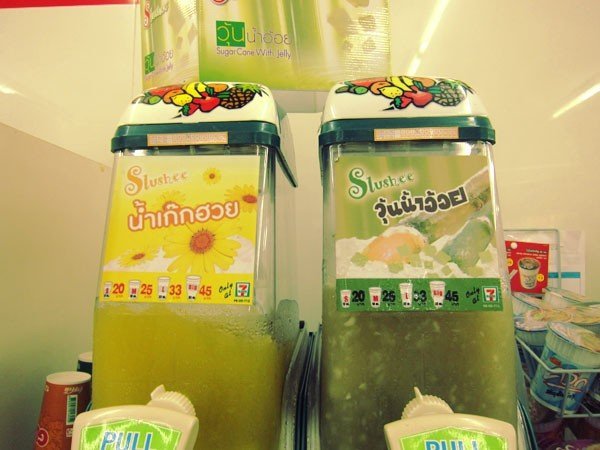 It was good! We don't have that here in the Philippines so we just had to try that there. We're always just eating breakfast while on the way to the train station so the second day we bought from this small McDonalds store where they had Tuna Pie! They also have Corn Pie. I didn't expect the tuna pie to be so good though, since I'm not that big a fan of tuna. But it was really, really good. I wish we had it here in the Philippines. I wonder if they're going to release it here too? It would be perfect if they launched it during Holy Week, so you can eat that or their Fillet-o-Fish sandwich. MCDO PLEASE GIVE US TUNA PIE TOO.
When my mom and aunt took the Thai cooking lesson, I ended up eating lunch and dinner with my cousin. I LOVE THAI FOOD. We ate lunch at Siam Square. The restaurant didn't have an English name so I took a pic instead: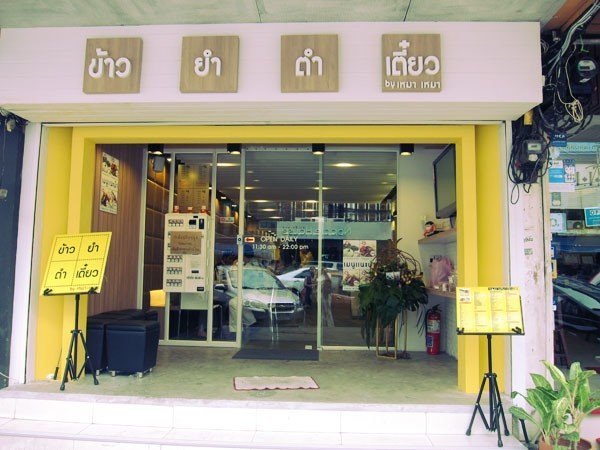 Since my cousin and I didn't know what to order, we asked the waiter what's good. He suggested an omelette dish (the one with fried pork), but I think he also saw us glancing at the table next to us, looking at their food wistfully, so he told us which one that was too. Unfortunately, I forgot what both dishes are called. BUT THEY WERE SOOOO GOOD.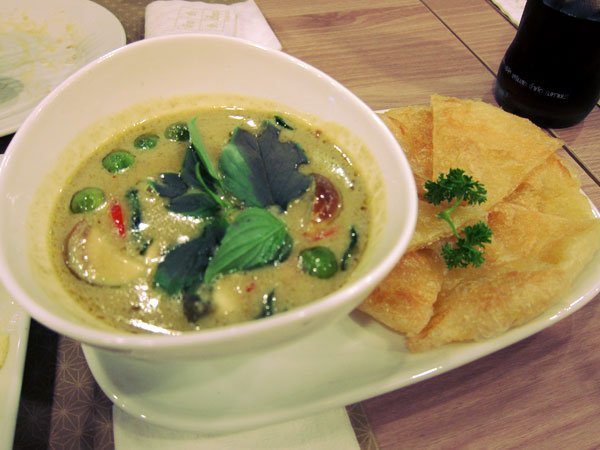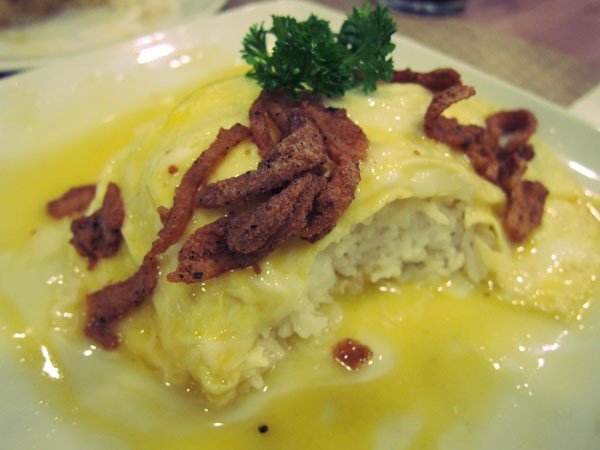 Because we were at Siam Center later in the evening, we ate dinner at one of the restaurants there. The thing about malls in Bangkok is you can't always take pictures. Since I didn't want to be fined, I played it safe and took pictures only of what we ate. So I can't remember where we ate, but it was like a diner's, and the name was something like, "Oldies." They played old music and had retro interior designs. Their menu was a mix of Western and Thai food, and you'd see the locals ordering pasta and other Western food while my cousin and I preferred to keep eating Thai (because what's the point, right, of being in a new country if you don't eat their food?) so we asked the waiter again to suggest something for us to eat. We ended up eating: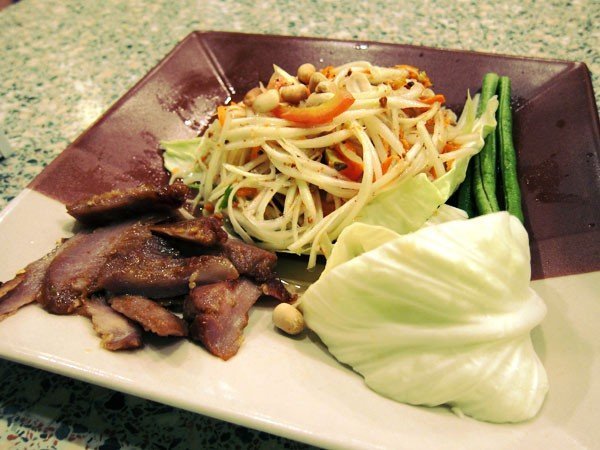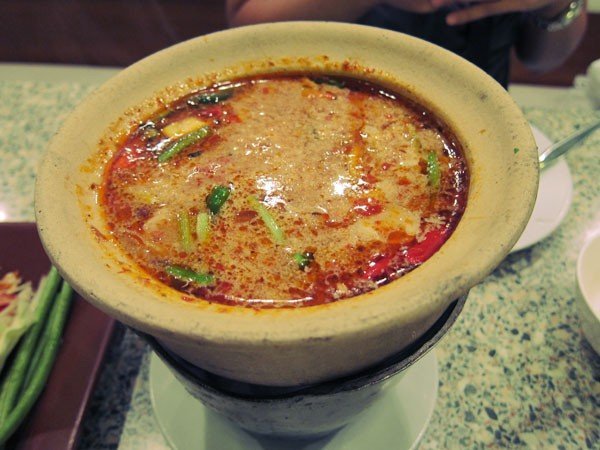 I hope the spice-tolerant level of my taste buds got upgraded after those two meals. I mean, they better have!
Shopping
When we were at Siam Discovery Center, we went to the Loft, and my head exploded. THERE WERE SO MANY CUTE STATIONARIES AND CUTE EVERYTHING EVERYWHERE! TWO WHOLE FLOORS WITH IT THAT MY EYES DID NOT KNOW WHERE TO LOOK AND MY BRAIN TEMPORARILY FORGOT HOW TO FUNCTION.
This was my notebook and sticky-notes stash after over an hour in this place: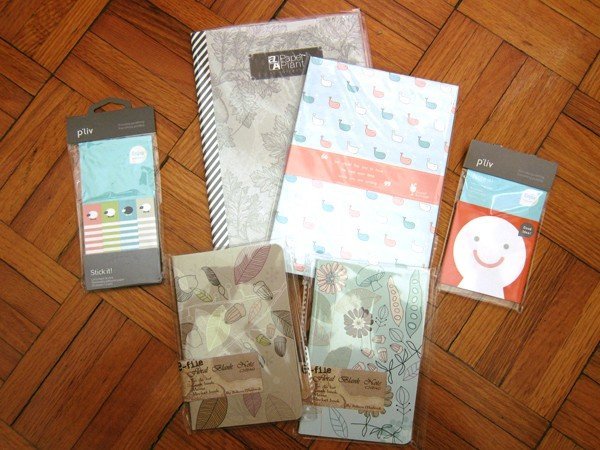 DO YOU SEE THAT SHEEP POST-IT????
Anyway, I'm not even sure where I want to use all these notebooks BUT THEY WERE SO PRETTY AND CUTE I COULD NOT RESIST. The other post-it had a "good idea!" caption on it that I want to use it on a different notebook to mark good ideas :P
When we were at Siam Square, THERE IS THIS OTHER SHEEP THING I BOUGHT: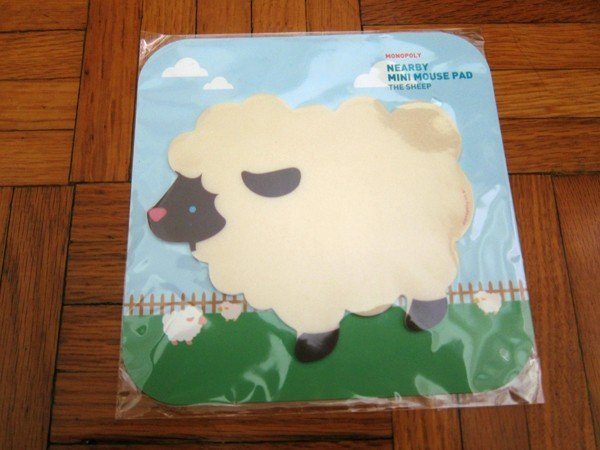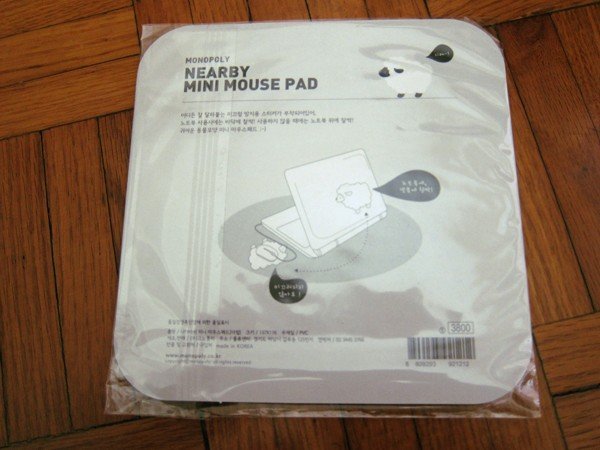 I also got to buy MY FIRST SHEEP SHIRT EVER! Aside from a bunch of other clothes and shoes I bought from Siam Square and from Chatuchak during the weekend market. I'll just mention the stuff I've bought when I make my What-I-Wore-Today posts. :P I fit everything my mom and I bought in my luggage that it was just exactly 15kg when we went back to Manila. I AM SUCH A HAPPY SHOPPER. :) I'm definitely going back to Bangkok again. And again. And again. And again. Seriously, Thais are so lucky!