The Great Cebu Trip (Part 1)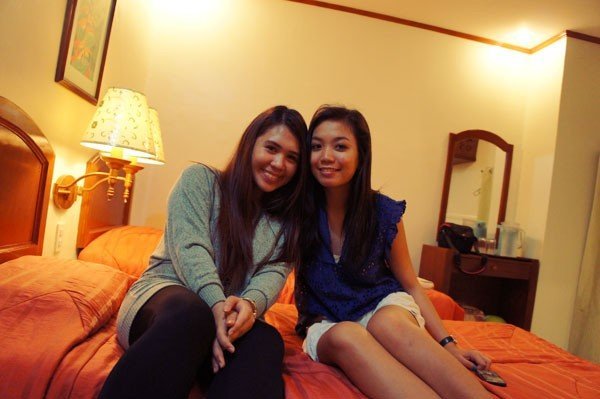 Since I'll be leaving for another trip next week, I should really get this backlog of my trip in Cebu last May 4-7 up. I've been meaning to write this for a long time but so many things happened, such as boxing, work, and a bit of bumming (yes, honestly, when I'm not working or boxing I'm just bumming around at home catching up with TV shows and watching my weekly dose of Korean drama).
What made this Cebu trip great was that it was a vacation with my close friends from high school, Gail and Ruby (Lles couldn't go, and we missed her!). Despite the fact that we had very limited budget, and I splurged what's left of my savings in this trip (which also means I haven't been able to save much), I had an awesome time. Part of the trip was a day trip to Kawasan Falls and another day spent in Bohol.
But for this post, I'll be blogging about the first day in the city.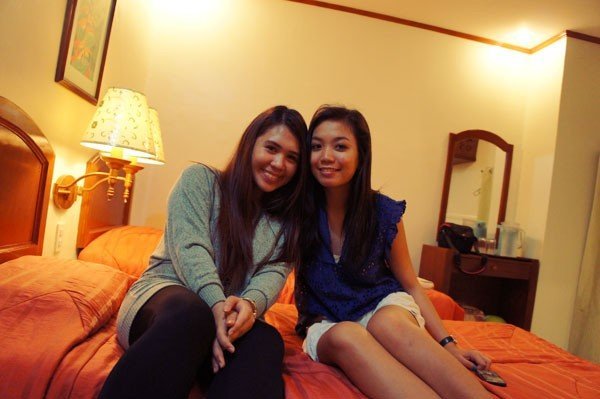 Since Ruby has moved to Cebu, it's only Gail and I who had to buy tickets to fly there. We made reservations at the Appletree Suits and they're fantastic. We kept having our plans changed so the reservation process was a bit confusing, but they were very patient and accommodating. The place was clean, we hav the towels changed every day and the room fixed too. The food at their restaurant isn't bad either. Minor downside was the smell of the bathroom, but it wasn't too bad and it was something minor considering everything. They gave us water right after checking in too, and the staff were friendly and helpful. Since May is peak season, it was great that we made reservations because they run out of rooms fast.
We arrived in Cebu around three in the afternoon so after checking in, we just went to have dinner at the Ayala mall there. Gail asked her friend for suggestions and we decided on Casa Verde. The food was affordable and delicious. I ordered salad with some beef strips (it was for dinner and we weren't going to do much after) and I really liked it! I'm not a very picky eater so it was all good for me.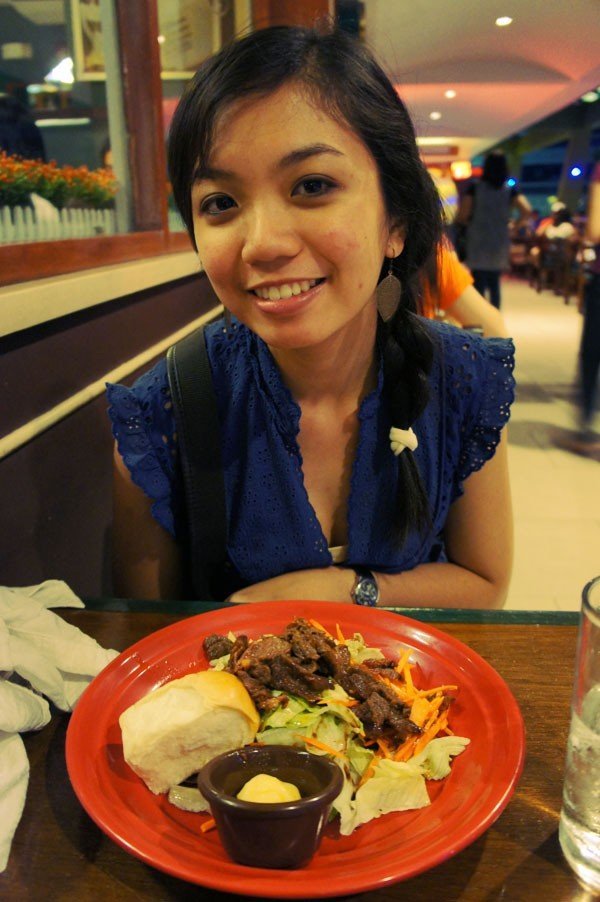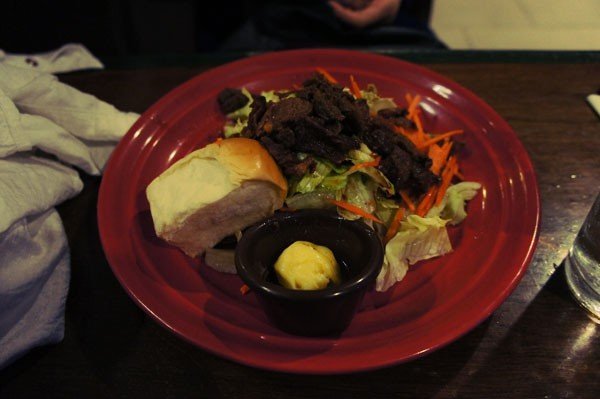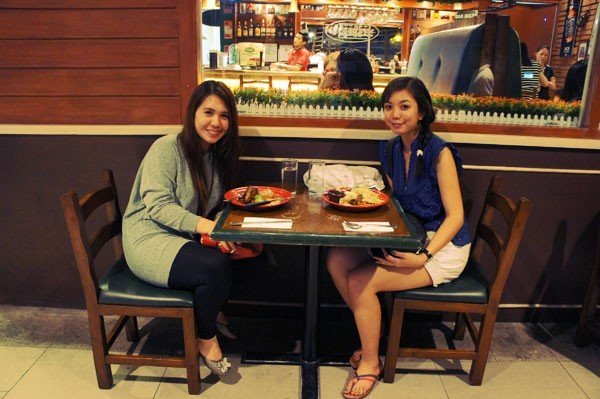 (As a side-note, I really love that top I wore then. I had to wear a tube top inside because of the style of the top, but it was so pretty and feminine. I just shouldn't have worn it to the mall because, I think, it would've been better to wear it if I'm going out under the sun, haha.)
After dinner, we went to the dessert shop right across the restaurant. We ordered a slice of cheesecake with coated in frozen dark chocolate (cheesecake is my favorite, and maybe the only cake I will NEVER refuse). We loved the food and the interior so much (it was jester-themed so there was an abundance of purples and greens) we shamelessly asked to have our picture taken right outside the shop.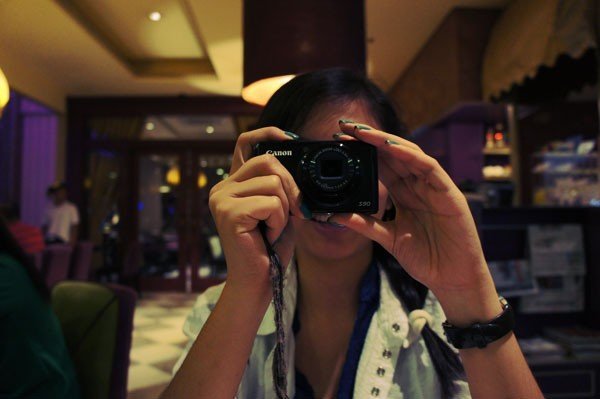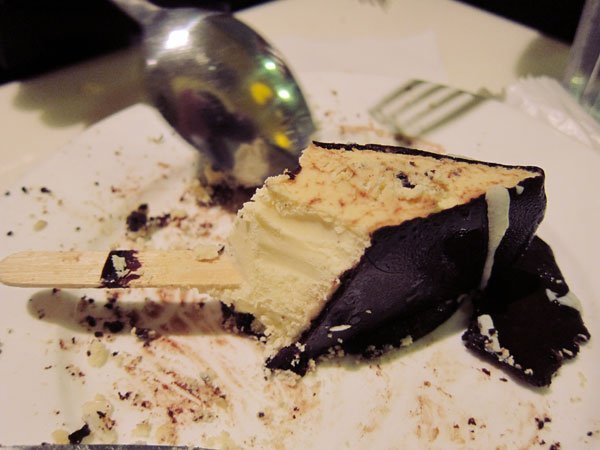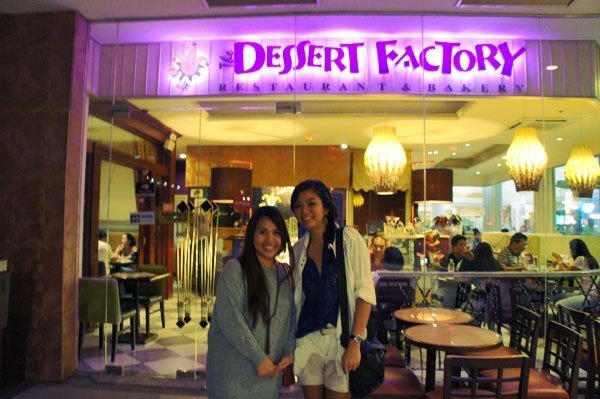 We ended up walking around the mall afterward because we were just so full. Gail ended up buying a lovely pair of pumps in fuchsia. Apparently we have the same size, haha. We took a taxi home (there are a LOT of taxis in Cebu. No long lines like in Manila, so it didn't take us too long to get back to the hotel) but we didn't sleep until around midnight. I was trying to text and call C, and this sounds amusing but he doesn't get my texts while I couldn't hear him when I call. Fortunately, the hotel had free wi-fi at the lobby and I got stuck chatting with him on Yahoo using my phone (which was also slow and made my fingers hurt from typing too long with a small QWERTY keyboard). Not the best scenario, but it had to do. :P
I'll continue with Day 2 on my next blog post.