Zao Vietnamese Bistro at Eastwood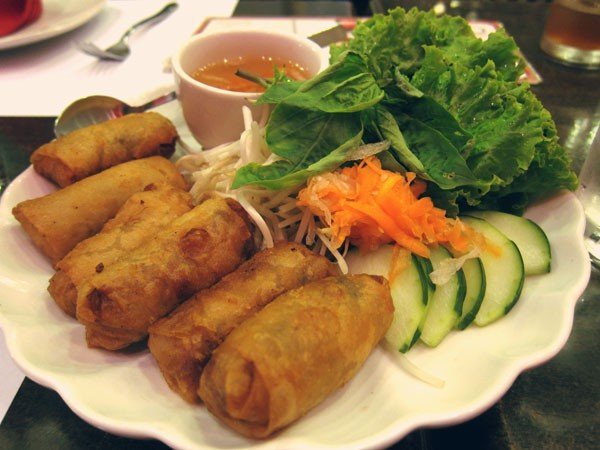 Last Friday, I had dinner with Gail (Lles caught up later in the evening) and for some reason, the only time I get to eat Vietnamese food was when I'm with Gail. The first time was when I accompanied her to shop for clothes, and the second time was last week. We originally wanted to eat at Kogi, but because they were full, we ended up eating at the restaurant next to it: Zao Vietnamese Bistro, which was, really, not bad at all.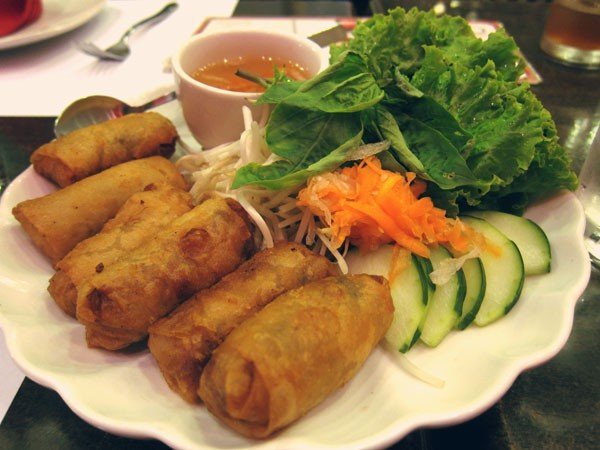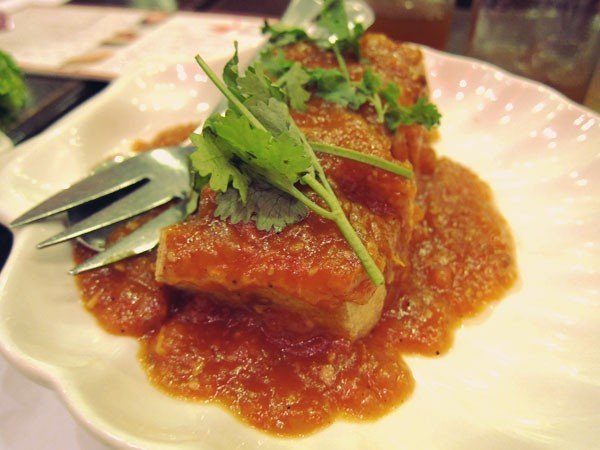 Gail and I were originally sharing the crispy spring rolls, but because I ended up loving them more than my order of tofu, I ended up finishing most of the rolls and taking out the left-over tofu. I really should remember that if I crave for tofu, I have to stick with Misato (tofu steak), or Shi Lin (Taiwanese tofu).
Gail ended up mixing all the spicy sauce with the soup because we didn't think it would be that spicy. Guess who was wrong? :P
I always drink water for meals, so Gail was the one who ordered Iced Tea. They have three flavors: tamarind, lychee, and the last I forgot (lemon?) and the kind waitress let us have a taste of all of them. We both agreed tamarind tasted best! :P