In search for nearby good milk tea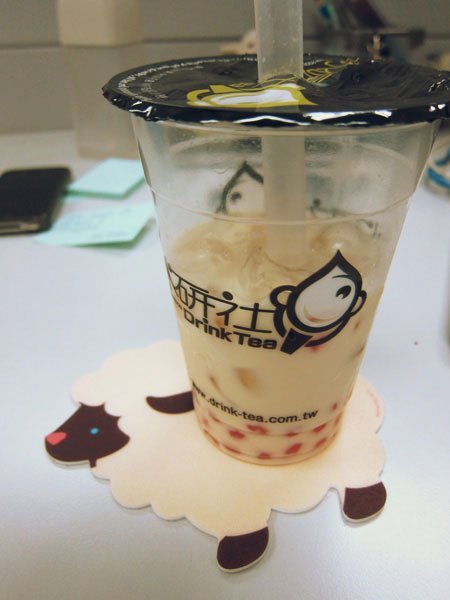 OK, Bon Appetea tastes really horrible, and for the longest time it was the milk tea nearest the office. I saw Boba Milk Tea (at the corner Garnet street) and tried it out last week. Their milk tea was alright, but their pearls were also horrible (like they've been soaked too long or something).
Yesterday, a Drink Tea opened at Podium and YES, FINALLY, my search for good milk tea is finally over. It's just across the road from my office so I really can't ask for more.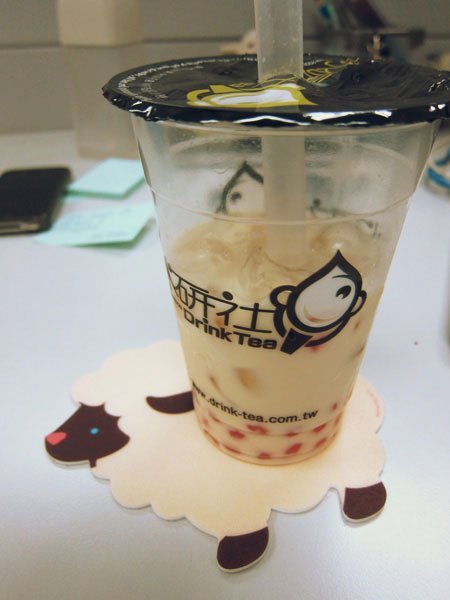 The smallest size they have is Medium, and it costs P80. Twenty bucks more expensive than Bon Appetea, but oh gawd, way way better. Fifteen bucks less than Sip (at Robinsons Galleria), but still good enough. 100% sugar tastes too sweet though, so next time I'll go for at least 50% less. I like their pearls a lot. They don't seem to have been soaked in sugar too long, and they're a good chewy kind.
Happy Lemon is opening in Megamall, but I'm a little too lazy to take the 10-minute walk from the office to the mall, and another 10 minutes back just for a sugar rush. :P And I'll add another ten minutes of lining up to that. So Drink Tea is good in my book.