Gym: quite the new, fun thing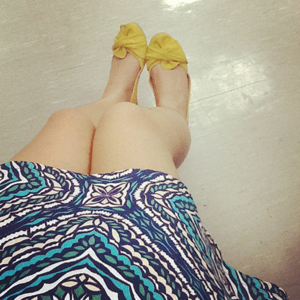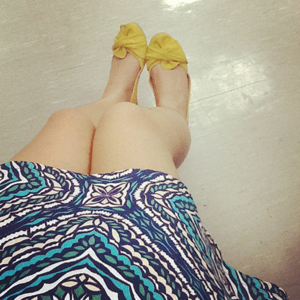 I have learned to what!? Go to the gym? Hell yeah!
I've just recently started to understand how this whole business of trying to get slimmer (or a little more toned) is definitely more fun when you're doing it with somebody: a gym-buddy, jog-buddy, whathaveyou.
The last time I tried to do anything remotely similar to exercising was back during the first semester of my senior year of college because I needed to lose the weight I gained during my 4-month JTA in Singapore. Back then I would just jog twice a week for less than an hour with James so it was only enough for me to go back to my pre-JTA weight. The next ten pounds I lost after that was all because of stress and drama shit.
Ever since I started working (and dating) though, I've started to eat more than my usual. We don't usually have junk food at home but there's so much of those chips at work. For some time I was having one a week. One bag, which is technically two or three servings depending on the kind. Going out also meant eating dinner outside and I end up eating so much more than my usual so I won't feel like I'm wasting money. C can't always share half my food either, because that will starve him. I learned to miss my girl friends who would share my meals with me. Eventually I just learned it's better to just take home the leftovers. :P
It's been almost 6 months since I started working. What was left of my muscles have all turned to jelly fat. I've been lucky I don't have love handles or a big tummy (yet), but I don't want to risk it. Besides, summer's almost here and it feels good when you don't have to shy away from the bikinis because of insecurities.
Unfortunately, I'm quite the lazy thing. I don't have enough motivation to exercise alone because I'd always rather sleep or watch some shows. I tried boxing once — and lasted for four sessions. It was actually fun until I went to Bangkok and when that feeling of being on a vacation never quite went away I just got too lazy to commute for boxing lessons.
I guess the new year is a time for new things. I've gone to the gym with C twice this week. It's my first time to use all those gym things and having C there to teach me and lead me is so much fun. We've been going to Celebrity, where most of the boys are wearing Ateneo shirts (haha). The first time (Monday) made my muscles ache so much. But after the second gym day last night, I think my muscles are adjusting well that they're not aching as much. Hopefully that's a good thing.
At first I feared I might be holding C back because I'm so weak so I'm not good with the stretching and the weights and the jogging and all that. But he's been so adamant with exercising as a team, it's just so encouraging. :')
My first gym week was fun and I'm really hoping we could work out some schedule so we could do this together more often. Otherwise, I wouldn't even be going to the gym at all. :P