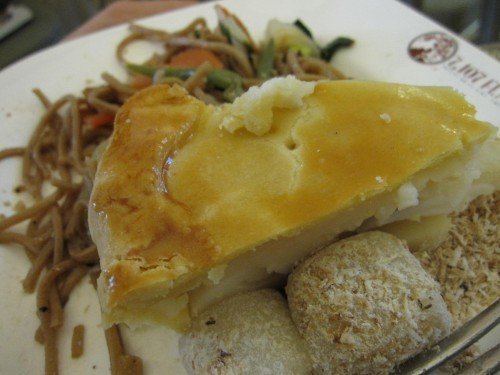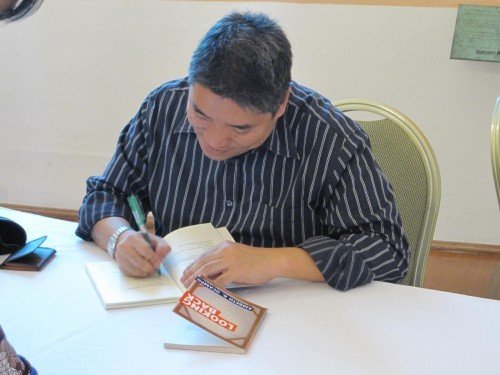 The Singapore Art Museum (SAM) is the only place where you can get Ambeth Ocampo and buko pie at the same time. As sir Ambeth's former student (I took Philippine/Rizal history under him last semester), I had been anticipating Ambeth Ocampo's talk on Jose Rizal (and no, I didn't realize they'll be serving food–which eventually became my dinner–until the end of the lecture). I enjoyed his class, absorbed all his stories, and thrived in his humor. His lecture was familiar and yet even as I was listening to his anecdotes the second time, I still laughed at all of them. Ambeth is a professor I would not hesitate to take twice (given it's a different subject I'm taking, not because I failed the first one). I'm lucky since apparently now sophomores take history in blocks instead of choosing their professors. I AM PROUD TO HAVE TAKEN HISTORY UNDER SIR AMBETH OCAMPO. He's officially part of my favorite-teachers list. :D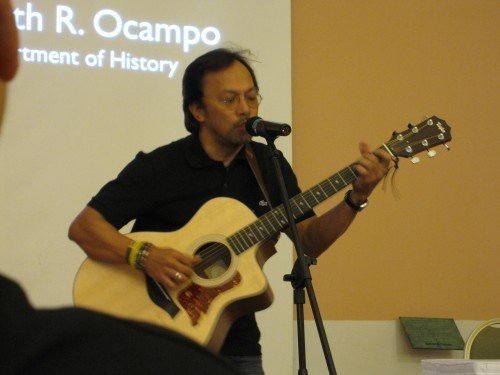 Noel Cabangon also sang one song before the talk. There's something that was just completely touching when I listen to him sing. He really is an artist who can move people.
In front of the museum, there's this piece of art called "Flirting Point," which has many interpretations for different people (well, like any other piece of art I suppose).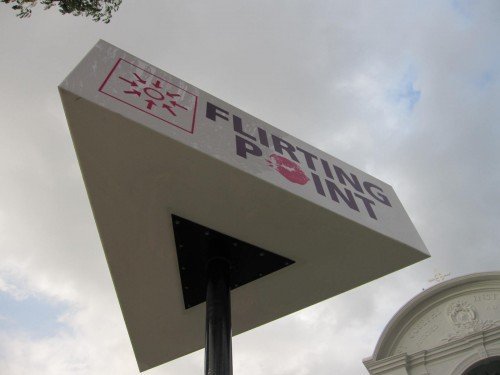 I sat under it but unfortunately no flirting happened. :P
I'm starting to get used to getting lost since it seems like it will be a common factor in most of my trips to places I'll be visiting for the first time. And I'm starting to like walking. My feet are even getting used to it. I've had some blisters last week but I'd have adapted to all this walking in no time!
SAM is only one of the many museums I plan on conquering! I should start making a weekly schedules of all the museums I plan on visiting (and re-visiting). :D