Rashes like mushrooms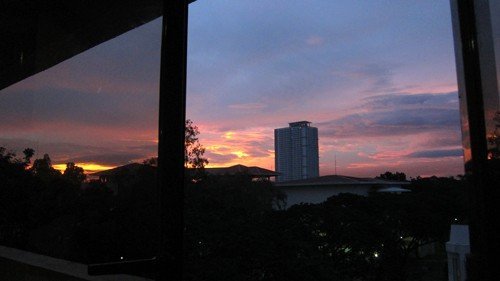 Summary of me for the past few days: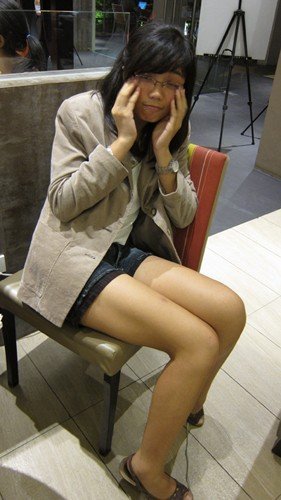 What a way to end a crazy day. I feel so disappointed in myself. I don't think I did very well in my Philo and Theo orals, and definitely was B-class during my thesis proposal presentation. I may have tried to dress up and all but in the end I really sucked. Strangely enough, I still feel optimistic about my thesis because even if I'm so scatterbrained about it now, I know, I just know, I'm enjoying this and I can deliver. Maybe I'll redo my presentation sometime for the sake of it. More for a selfish reason, to feel better about myself and to prove to myself that I have the ability to do better.
Dinner with Marv, James, and Dan at Slice n' Dice after, which was probably something all four of us needed. Dan's sporting long hair and some facial hair which really fit him: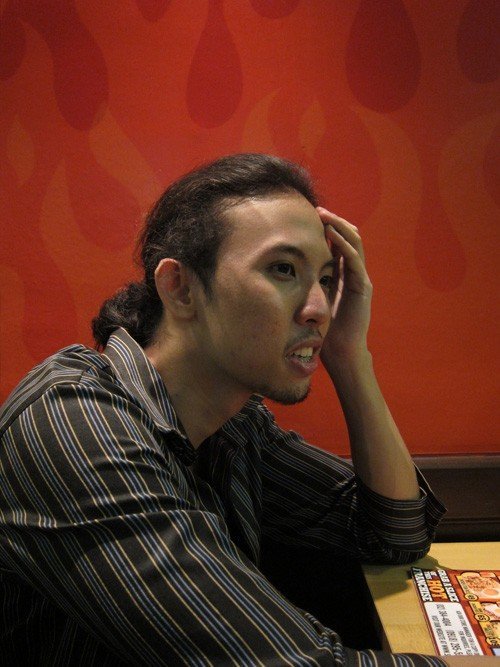 I actually think if he started wearing 3-piece clothes, he can go for a JGL look, hahaha.
So, thesis presentation and orals down. I survived, though barely, and with regrets. But there's a week and months to go. I shan't despair! Friends are doing something more significant with their lives, and I feel inspired by them. Plus, note to self: go see a doctor. You need meds for your allergies.