Dessert Blends at Raintree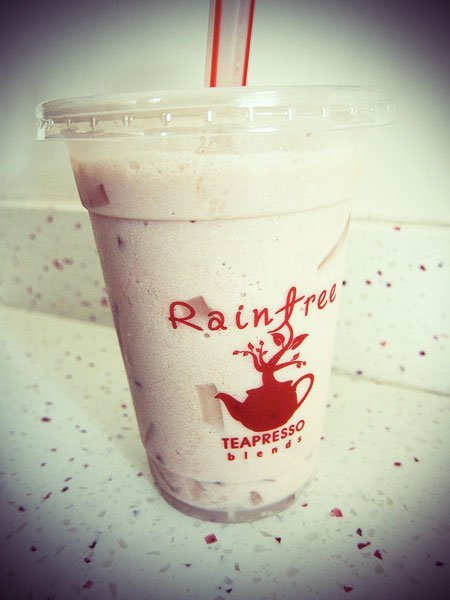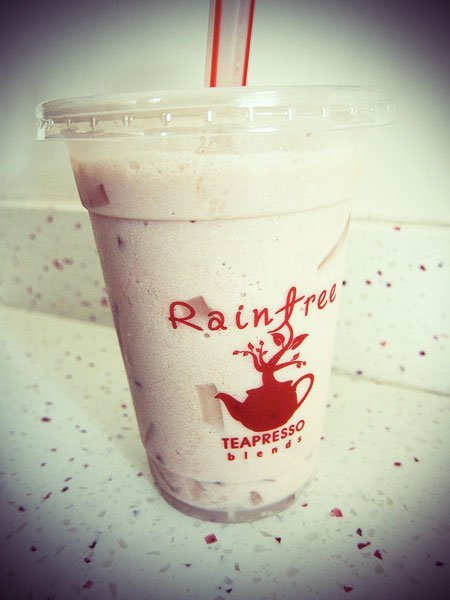 As Raintree is now me and C's default go-to place on Saturdays, I just wanted to share about our love for their Dessert Blends!
Before Raintree, I wouldn't have considered buying anything that isn't milk tea or tea. But their dessert blends have completely changed me. When we drop by Raintree, I don't order milk tea anymore; I just simply prefer their dessert blends now.
I've blogged about C's favorite in my last Raintree entry: Chocolate Truffle. But today, I want to share about how yummy the Strawberry Cheesecake and Banoffee Pie flavors are.
When I ordered Strawberry Cheesecake, I didn't ask them to lessen the sugar and C found it too sweet. I added coconut jelly to it because I wanted to chew on something, but even without it the blend was still very good.
Meanwhile, yesterday I ordered a Banoffee Pie blend. I think it's now our new favorite. Even with only a quarter sugar it didn't taste weird and was still very yummy. I liked the crumbs (graham crumbs, methinks) at the bottom of the mix. I love banana a lot, and after letting C have a taste he said he'd start ordering Banoffee Pie instead of Chocolate Truffle next time.
I'll have to try the other flavors too!