Tea and more at Raintree

Two weeks ago, C and I tried getting milk tea from Raintree Teapresso Blends near White Plains (exact address: 141 Katipunan Avenue, St. Ignatius Village, QC). It's right before the intersection to Katipunan Ext., if you're going towards Ateneo.
I got curious because Gail mentioned how she loved going there with her dad. I ordered their Jasmine milk tea while C got one of the dessert blends: Chocolate Truffle. And then because it was around lunchtime and I was really hungry, I got one of their vegetarian mozzarella sandwiches (I'm not vegetarian, but I'm not a meat person. I really love cheese and vegetables).
We both loved our orders so much, we went back in the evening of the same day. Great blends, yummy sandwiches (and desserts), and very friendly staff! They have Wi-Fi, comfy chairs and a pleasant atmosphere inside the cafe. It's really a perfect place to chill out in the afternoons or evenings (they're open from 10am to 12md!). Especially if you're on the way home from work, if you pass by White Plains.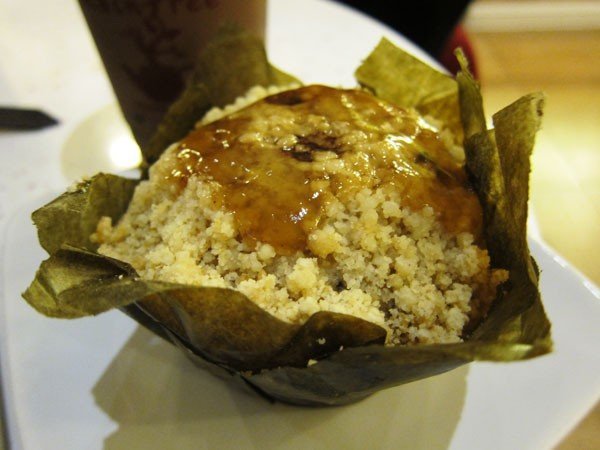 One: the sandwich was really good. They heat it up so the cheese is all melty and it tastes like a sandwich version of vegetarian pizza. C regretted not getting a sandwich when I did. :P I also tried a banana muffin (which I shared with my mom) and it was so yummy! Not too sweet and very flavorful.
Two: C doesn't really like milk tea. But their dessert blends are just perfect for him. When we went back in the evening with other friends, he tried their Red Velvet dessert blend, which isn't as sweet as the Chocolate Truffle, but it was good too!
Three: their milk teas aren't sweet. Granted, I order them with little to no sugar, but it's not bland either when there's not much sugar. I think their Christmas blends are a bit sweeter though. I tried one of their holiday blends: Berry Christmas. It's actually a bit bitter but it was pretty alright. I also got a Kyoto milk tea (which sort-of tasted like nori/dried seaweed? I'm not sure if it's supposed to taste like that, but I enjoyed it!). The pearls aren't really that special, but I think their strength is really in their other blends.
Four: their staff is very friendly! And have impressive memory. When we went back the same evening, the lady at the pay counter still remembered my name! We went back yesterday and yes, she still remembers a week later. They're always smiling at us and this kind of service really goes a long mile. :)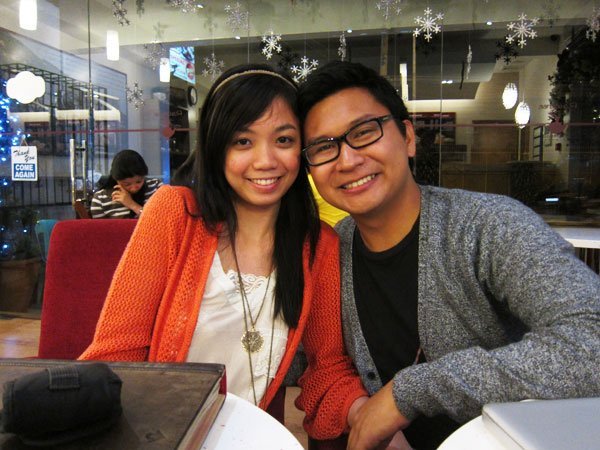 Maybe our weekend late lunch-dates will be spent more often at Raintree just because it really is such a warm place to go to.