New Year Pig-Out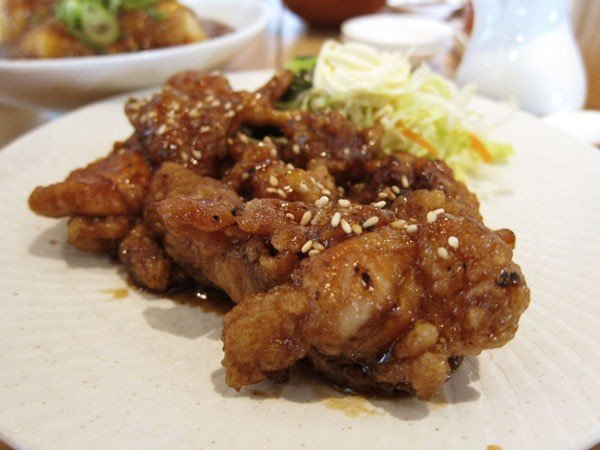 My long weekend had basically been a period of pigging out. Saturday we celebrated Jaime's birthday with some food and drinks at Ang Pulo. It was also my brother's birthday, which he celebrated with the family on Sunday. That meant a whole day at Greenbelt of eating (Kenji Tei), movies, and then more food (Starbucks, Cibo). At that point I forgot that I had a buffet lunch scheduled with C and Cholo (Jaime and the others weren't able to go) the next day — at Sambo Kojin. C and I went to the gym after (a story that merits a separate blog post) but even after that I still pigged out a bit. Not to mention my dinner with James yesterday, and another meet-up tonight.
Let's just say I've been celebrating Chinese New Year with the rest of the other Asians by keeping my belly full these days. Which is probably not the best idea, but it makes my tummy happy.
Kenji Tei at Greenbelt 5
My family was originally going to Tagaytay for breakfast but no one woke up early enough (well, I came home past 11pm the night before — and I was still the first one who got home. You can imagine how late everyone else was). We ended up going to Greenbelt 5 for Bulgogi Brothers, but it was too full so we ended up eating at Kenji Tei.
I ate here with C before, but this time I discovered a new dish!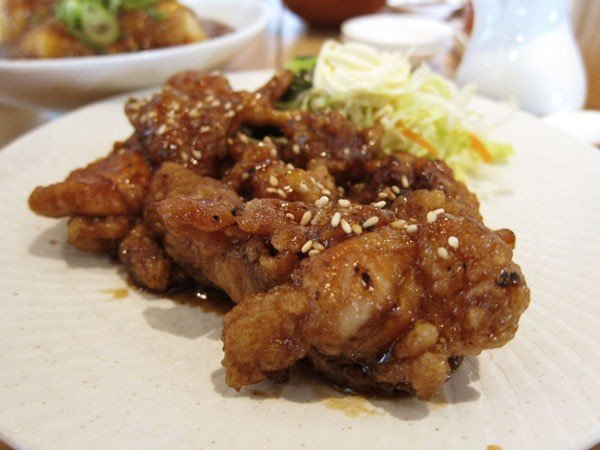 How grilled and fried together in a sentence made a good meal you wouldn't know at first. But it was so good! I ended up finishing most of it. It wasn't crispy (though I didn't expect that) but the sauce makes it very flavorful.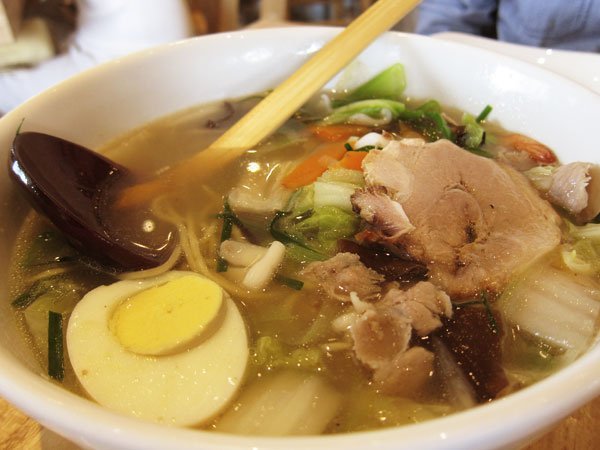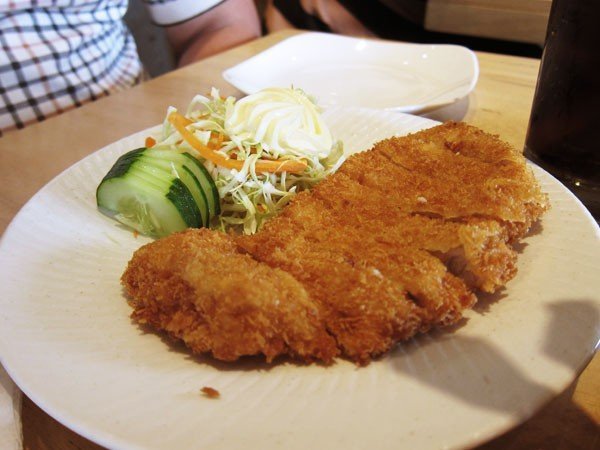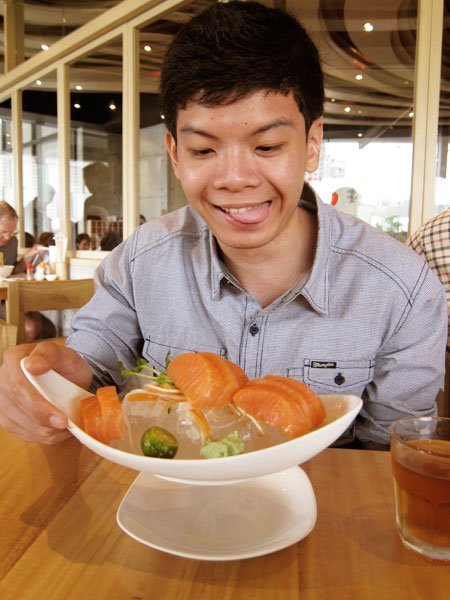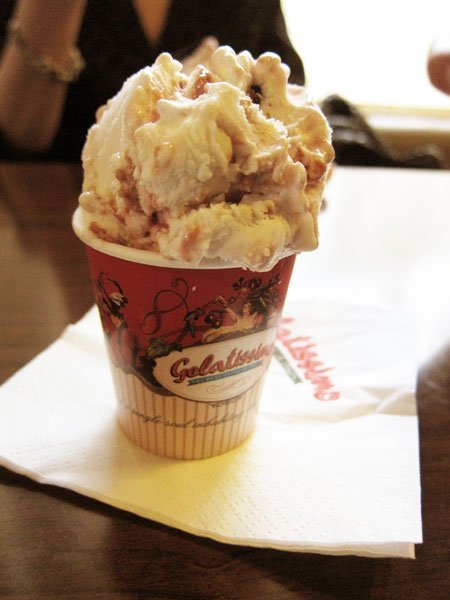 And that was just lunch. I had dinner at Cibo with the family and had my usual round of pumpkin soup and a bit of salad. Needless to say, the whole day was spent eating and sitting (by watching Underworld: Awakening and then at mass). Such is the pig life!
Sambo Kojin, Eastwood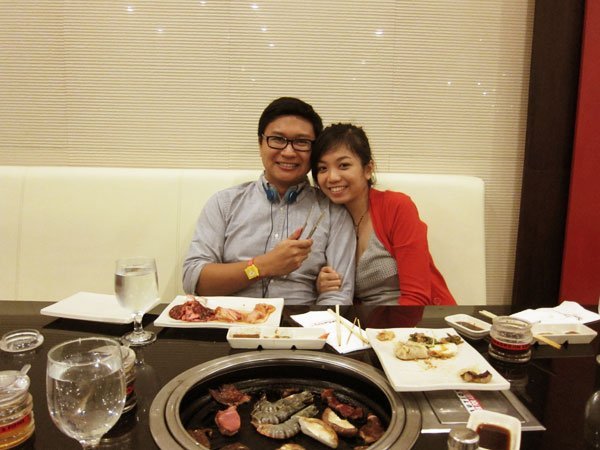 As much as I wanted to back out from this because of a whole day of pigging out the day before, I kinda got C and the others hyped up about it. I called them up at around 10am for a reservation (I tried calling earlier but couldn't go through, or no one would pick up the phone).
If there's one thing I can be sure about myself: I will always lose money when eating at a buffet because I always eat less than the price I'm paying. Even that day I'm pretty sure I wasn't able to make most out of the P600 (ouch!). Nevertheless, it was fun and the food was better than Yakimix (where I ate only once, too). I'm not going to frequent buffets though. One time I treated C to mongolian buffet, and I let him enjoy the endless food while I had soup for myself. :P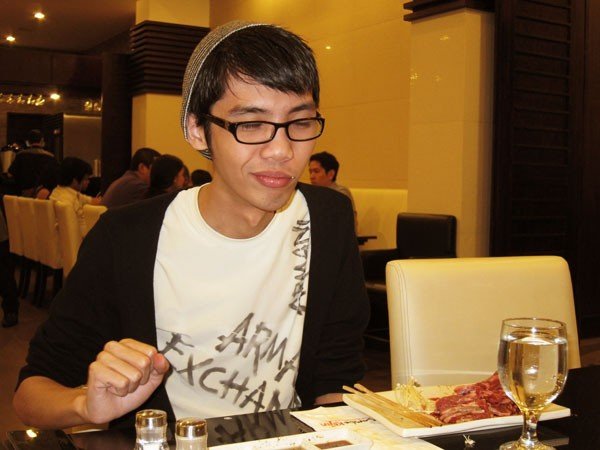 I hope I don't have to pig out again anytime soon. I just enjoyed my first gym session with C and I can't wait for us to go back (because it was so fun!). If we can keep it up and make it a regular (couple) thing, I can have that target beach body by summer. I think!