Sonic-screwdriving the Godzilla Burrito

I went with some friends to Greenhills last night where we sonic-ed the Godzilla Burrito from Ristras Mexican Grill (J. Abad Santos corner Lopez Jaena, San Juan). I'm not that big a fan of burritos (because I prefer my rice soft), but hey, I wouldn't mind trying out a giant burrito with a couple of friends. I'd never finish one on my own though. :P
And just to show you how big it is next to a person: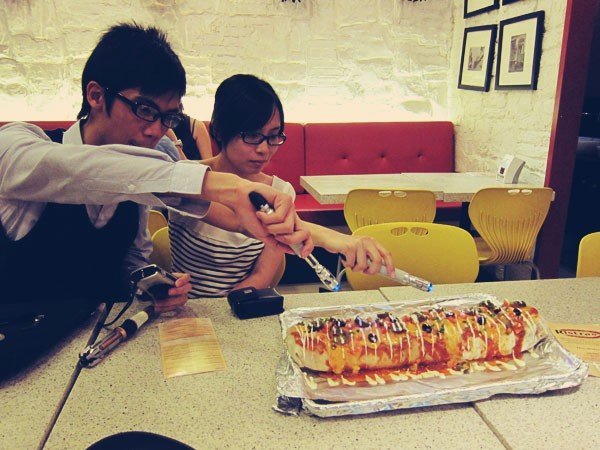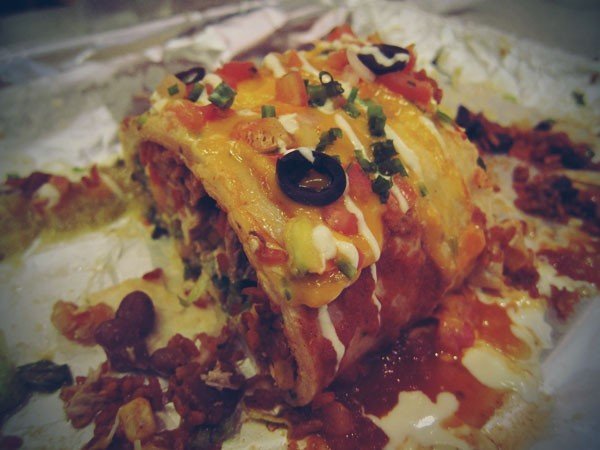 They also have some burrito challenges: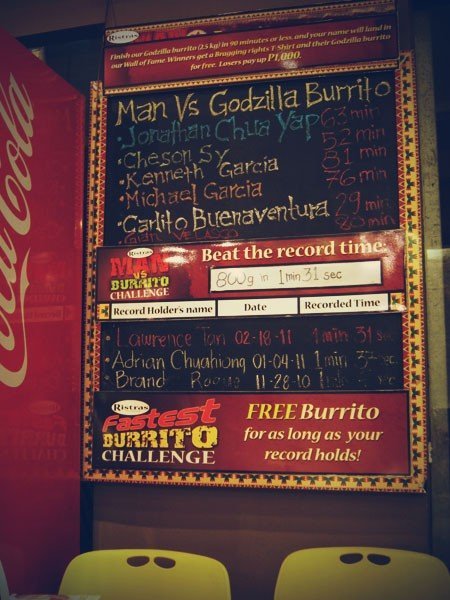 And did I mention we had sonic screwdrivers? Two of Ten's sonic, which Angelica and Cholo both had, and Eleventh's, which C had: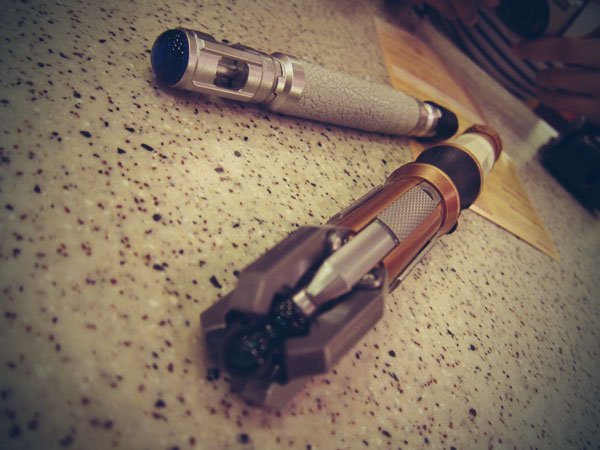 You can't have three sonic screwdrivers and not go crazy with them.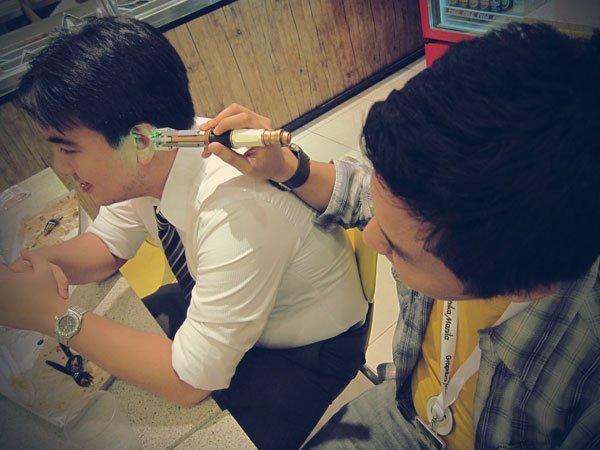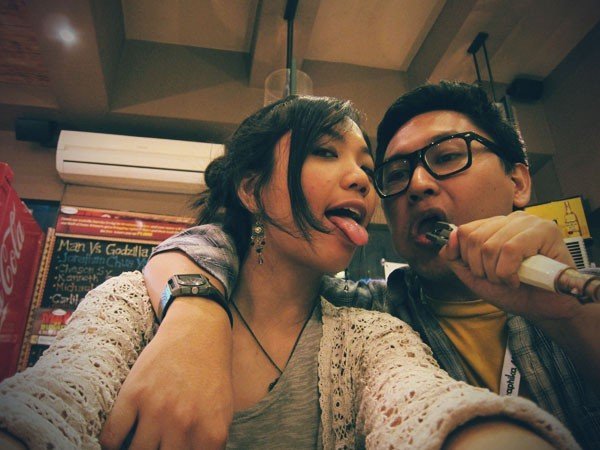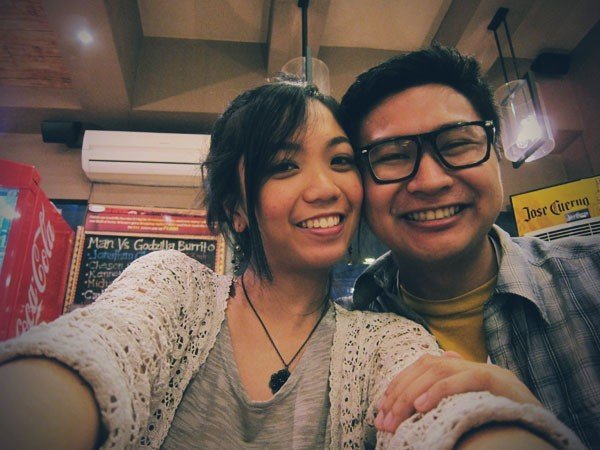 I've been blogging mostly about food lately, I'm just grateful I haven't gotten fat yet. :P New food is so much fun, yeah?