UCC with Gail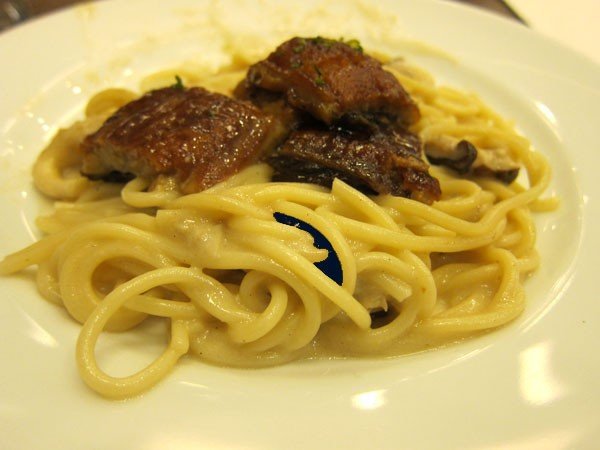 There's a UCC Vienna Cafe at Podium, right across my office, so C and I have always wondered what the food in there was like (we've never eaten inside). Now I know. Expensive! Haha. And overpriced, for my frugal tastes.
Gail and I had to pick up Ruby at the airport last Wednesday, but her flight was delayed so we had dinner at the Resort's World mall while waiting. We ended up eating at UCC Cafe Terrace and shared a plate of spaghetti: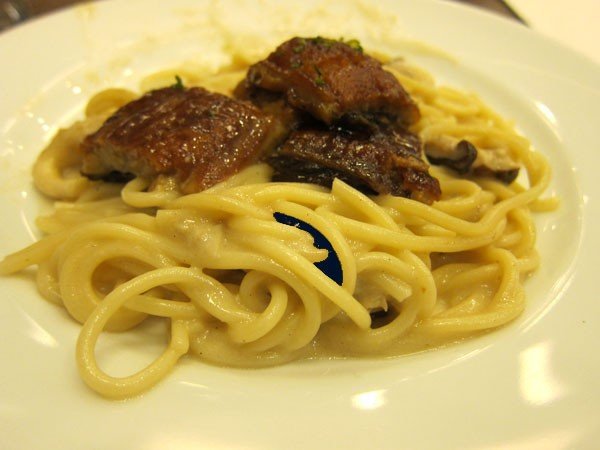 It doesn't look like it's much because we halved it. :P Although it really wasn't such a big serving to begin with, unlike the bigger serving of seafood pasta at Amici (which cost almost as much, but still cheaper). I'm just talking about size, not taste, so.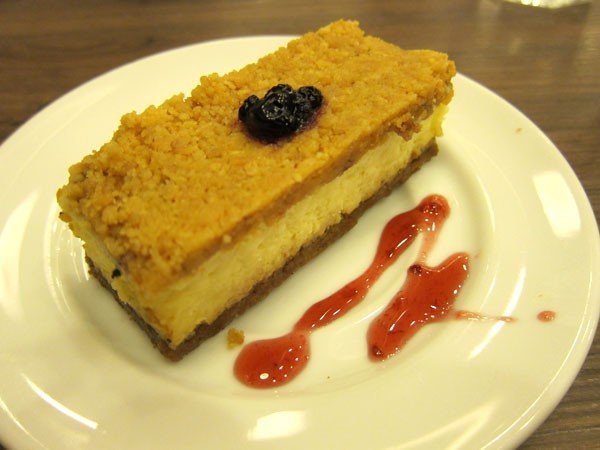 We also shared dessert. I'm just so glad the cheesecake bars were relatively cheaper than the other items on their menu. They had parfaits that cost as much as a mid-range priced meal, haha. The blueberry cheesecake bar was great though.
While everything was really more than my usual budget, the eel mushroom spaghetti was different (and good), and the dessert was worth it, so it's not that bad. :) YAY for sharing! We still went home with stomachs happy and full.