Old Oven Art Cafe

After seeing this post on the Old Oven Art Cafe, C and I decided to check it out and have dinner there last night. (It's still past Katipunan Ext., across Pan de Americana, between BPI and Savemore). To put it in production terms (old habits!), the place was really PD-ed (production-designed). They made it look real cozy, despite the thick wooden tables and chairs. With Wi-Fi, plugs, air con, and affordable food, it's a great place to study (or work) — if you have a car. :P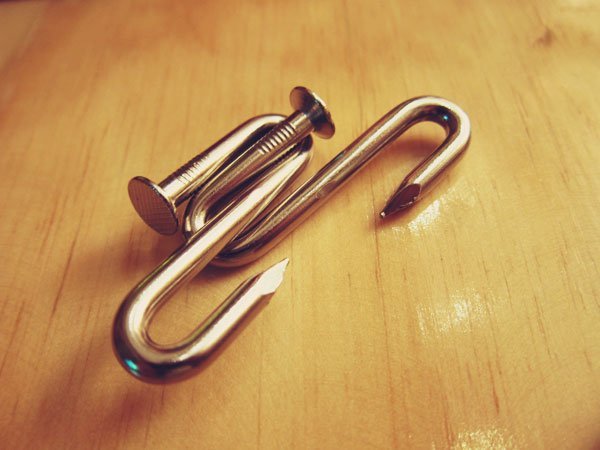 While waiting for our order (we had soup, appetizer, and pasta; apparently we never learned from over-ordering for dinner), we played with those mind-puzzle things where you unlink some pieces of metal. C and I made a competition out of it to see who could unlink the piece we chose first, and I won!! Just like I did earlier when we made a bet on the time it will take C to drive the car from the basement parking of his office to the exit (I said 6.30pm, he said he'll make it 6.29pm. He got to the exit 6.30pm. Although I'll never know if I really won that round because C said he drove slow. So at least the metal puzzle was a more legitimate win!).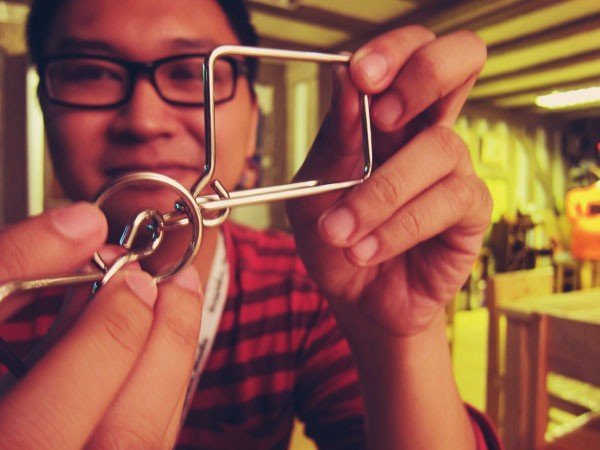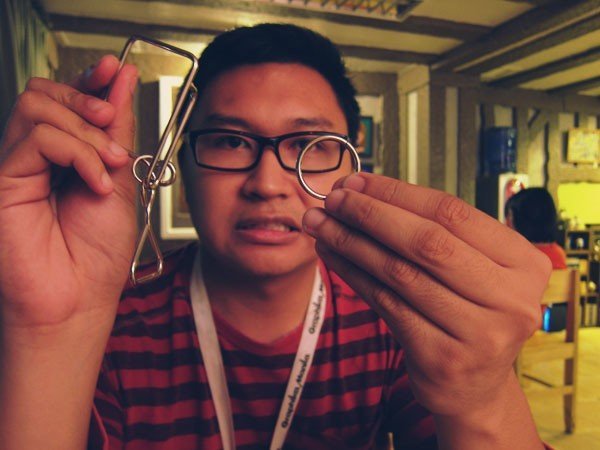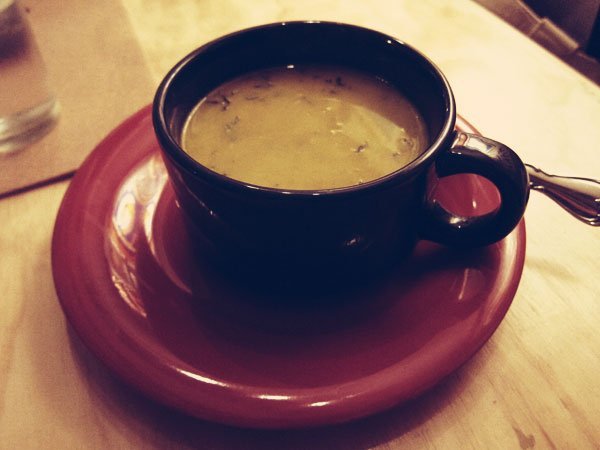 Their pumpkin soup isn't as creamy as in Cibo, and had a stronger taste of herbs, but it was okay.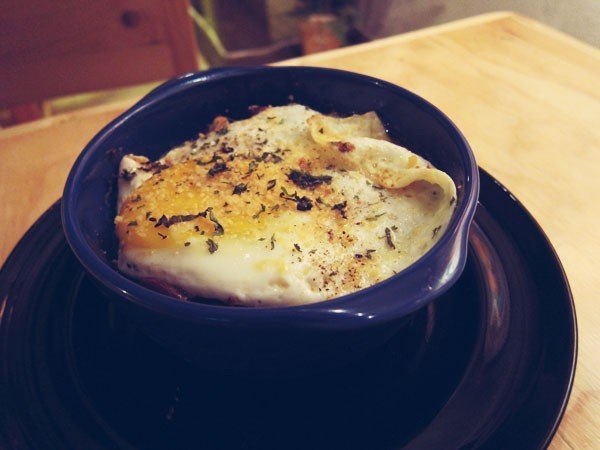 We should have stopped dinner there. But we were foolish enough to order a plate of pasta each so…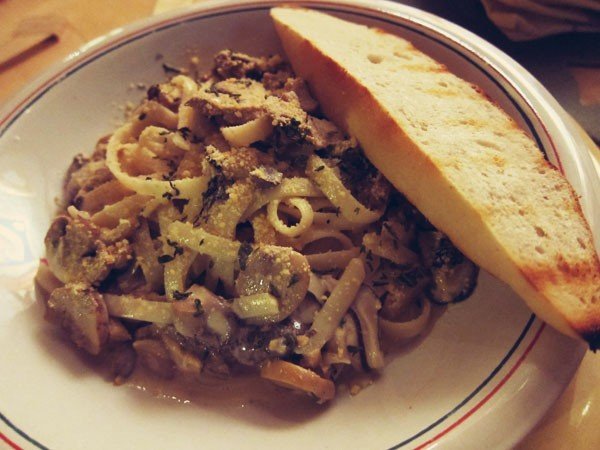 The sauce of the mushroom pasta was too watery or me, but it was also okay. I also felt guilty for suggesting this when C was trying to decide what to get because I didn't like it as much as the —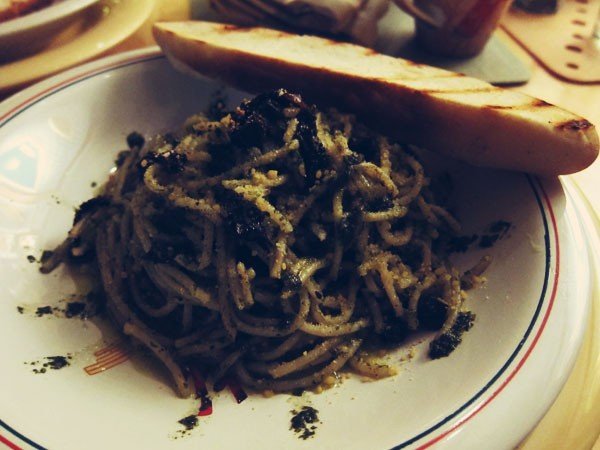 the tomatoes were a bit sour, but that was expected, so I liked this very much.
For all those we paid Php600 (amazingly, our bill was exactly P600 and neither of us were math geniuses to have that pre-planned!), so I guess their pricing is pretty much mid-range. Next time we're sticking to soup and an appetizer. C and I are both failing our attempts to diet. :P