When is Mother's Day?
Since my long-term memory is malfunctioning, I can't remember when exactly Mother's Day is. But I know it's in May.
I love my mom; we've never gotten into a serious mother-daughter fight. Actually, despite my tendencies to lean towards rebellion, disobedience, and dishonesty, I'm still a pretty-obedient kid. Or maybe my mom and I just usually never have anything to fight about. I mean, sure, she'd get angry at me when I sulk or irritable, impatient, and disrespectful toward my dad but that's the end of it. I've never shouted at her, we never had cold wars — nothing particularly violent.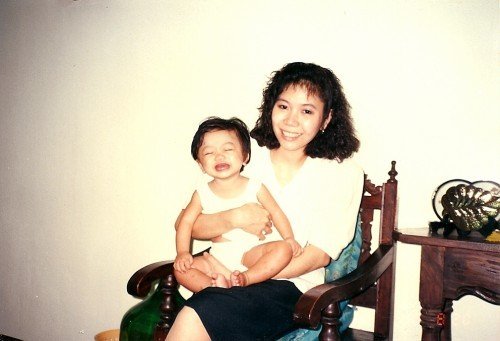 Since I've been squandering my allowance money on big things (and by big I mean, EFFING HUGE. Some notable examples: the S$200-worth camera that got wet, which I replaced with a $600-worth camera; my MacBook Pro — 15″ and loving it; traveling to Phuket, Siem Reap, and Bintan.) I might as well use it up on something big and the best thing I can spend it on is on a gift for my mom.
I don't know what to buy her yet. Easiest is a bag, but I'm not sure about the style she wants. I really want to buy her something extra-nice and extra-special and possibly extra-expensive so if I could maybe just afford a wallet or something within S$200 SGD (is that even possible!?), then I will. I wonder if that's too materialistic? I want to get her something she could really love, and use! Plus I haven't been able to celebrate with my family when she got promoted.
I'm going back to the Philippines on May 10 and I can't wait! =) I miss my family and friends and I've missed out on too much (like people losing 40lbs like crazy, and possibly someone hooked up with someone again). I need to catch up on things (school-matters is something I dread though. One of them is a six-letter word that begins with a 'T' and ends with an 'S.'