Satisfying sushi cravings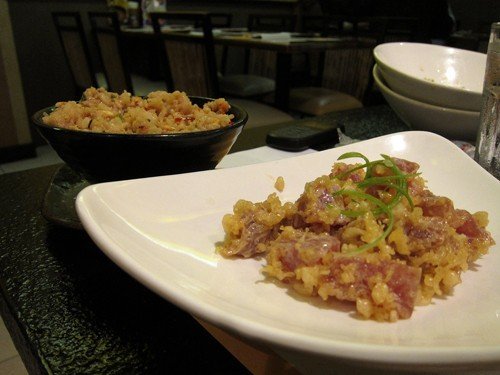 After thesis class yesterday, all three of us were craving for sushi, so we decided to have late lunch together today. <3 I missed hanging out with Jamie and Mary. I missed hanging out with girls, period. If anything, even if girls are more complicated than boys (and not just from a guy's POV), they're less confusing (for me). Nothing to feel confused over at all.
Despite the horrible weather than rendered my clothing useless against the cold, this lunch made up for it (and, well, among other unpleasant things lately).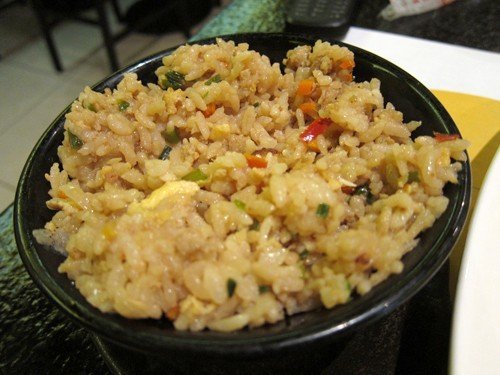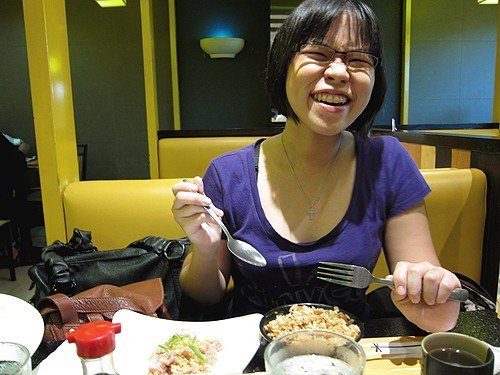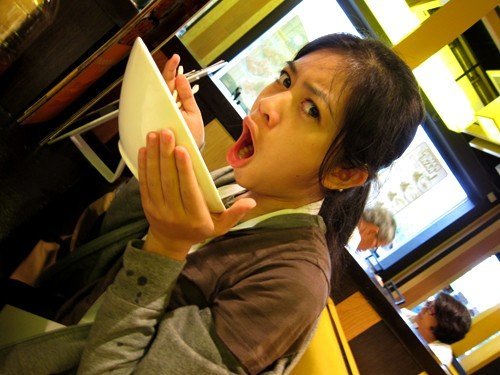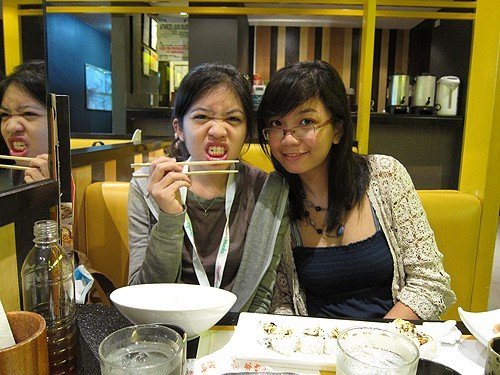 One of the things I hate about the Philippines is FLOOD. FLOOD AND TRAFFIC AND MORE TRAFFIC. Four hours of my life getting wasted on a supposedly 30-minute ride home. I tried doing our Javascript mini-project in the car but I still couldn't figure out how to fix it. I've been working on it ALL day. Maybe tomorrow I'll try to finish it — at least the Javascript part. Design is going to be easier and more fun after that obstacle. Maybe I'm ill-equipped with the kind of logic Object Oriented Programming demands hahahaha.
Meanwhile, I need to catch up with production design work for a different thesis. It feels like I'm doing so many theses because of work/freelance/helping with friends.