If Charlie hadn't told me, I wouldn't have known there was a storm today. So apparently there is, which is why it's been raining since last night, but that didn't stop me and Gail from exploring and finding a new place to eat lunch. It didn't stop me from wearing a sheer yellow top either — but with a gray blazer.
The tricky thing with sheer tops is that they're not really easy to wear in the Philippines. Most people are still quite conservative so no matter how much I like them when I see them on fashion blogs, I really  have to take care of how I wear them here so people won't think I'm a slut (from experience, I know how vicious the nasty rumor mill can get). Thankfully, the rainy season means I'll be wearing blazers more often. Sometimes they look overdressed for school, but not so much when I'm going out with friends or on dates.
The awesome thing about going out with Gail is that we both like dressing up (today she was wearing a red and black plaid blazer over a red top with black and a white polka-dotted skirt). She knows how I dress up, and going out with me means: I'm probably going to wear heels, so she can wear heels too. I love it.
We were both looking for a new place to eat so last night we decided we'd explore Maginhawa Street, at UP Village. I hitched a ride with Gail because (1) she has a car and (2) she drives way better than me. Neither of us were very familiar with Maginhawa street so it felt like the start of a new adventure, with Disney music playing in the background (that's how we realized both of us have been singing "I Can Show You The World" with our respective siblings when we were kids, haha).
We were supposed to eat at Blacksoup Cafe at Maginhawa St., but it was closed (I guess because of the weather), so we ate at Sancho Churreira instead, which wasn't bad either. We both ordered the same thing: pumpkin soup (which I learned to love because of Charlie) and marinara pasta, and then just shared an order of churros. I love their churros because it's soft, not crunchy like it is in Xocolat. I guess it depends on one's preference.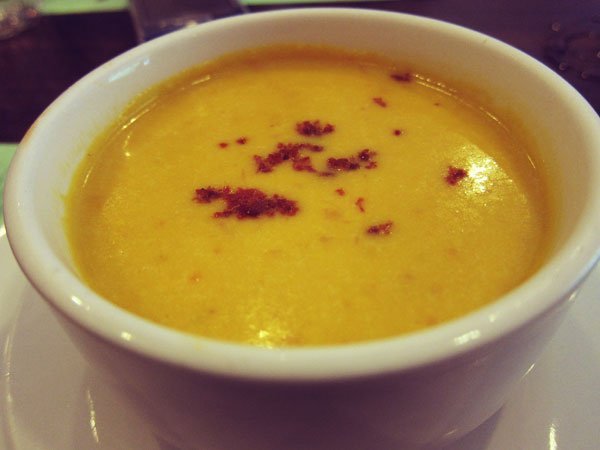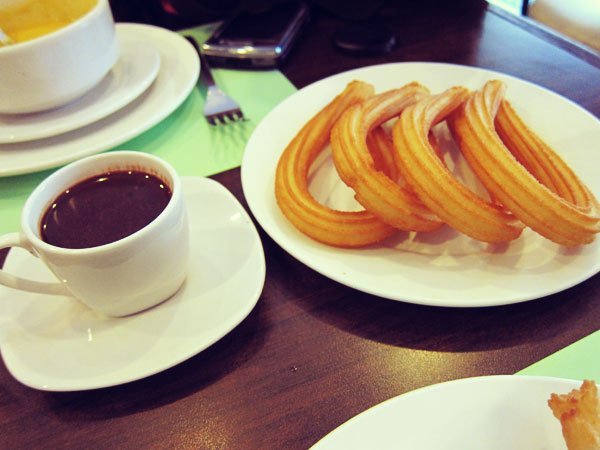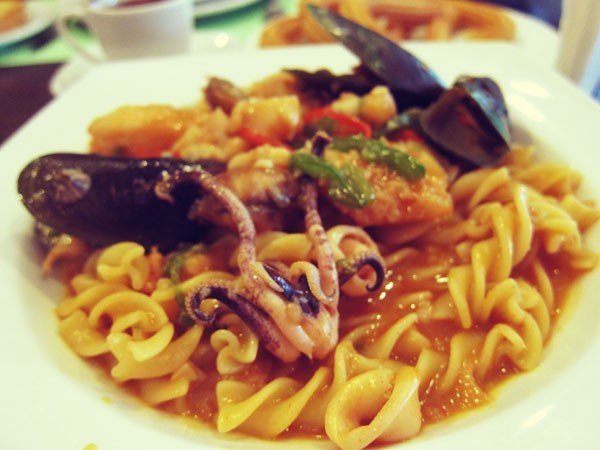 I was eyeing the cheesecake at the glass display from our table, but I was basically too full to forcefully shove in another bite of dessert. So lunch (and also, my dinner) ended there and I went with Gail again to pick up her sister.
I really love these dates with her. Hopefully next time Lles can join us too. I miss Ruby, but she's in Cebu and we can't really ask her to just suddenly fly in Manila since she's also going to law school there. I treasure all the times I get to hang out with Gail and my high school friends (because for some reason we didn't get to spend so much time together in college! What is my life!), but it's just not complete without Ruby or Lles. <3 I love them so much.