Amici (Megamall) with C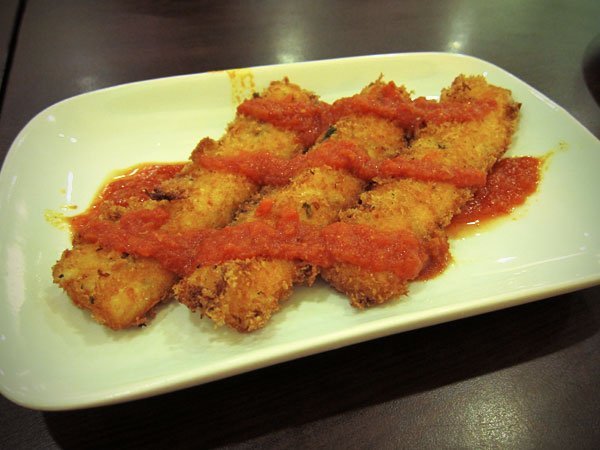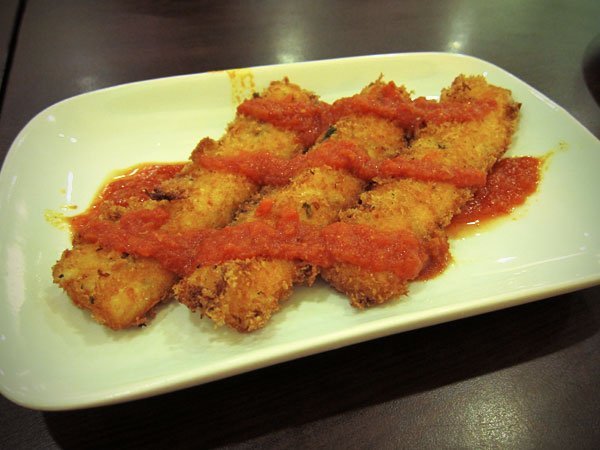 I ate dinner with C last Monday night, since he was going to Japan for a week-long vacation (what is lucky!) and we ate at Amici at Megamall. We both love fried mozzarella sticks, so we ordered Mozzarella Fritto as an appetizer. They didn't have Crema de Zucca (which was our favorite soup), so we ended up ordering seafood soup instead (forgot what it's called).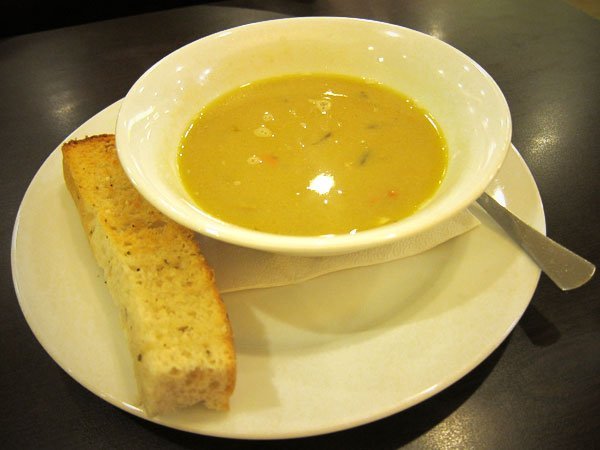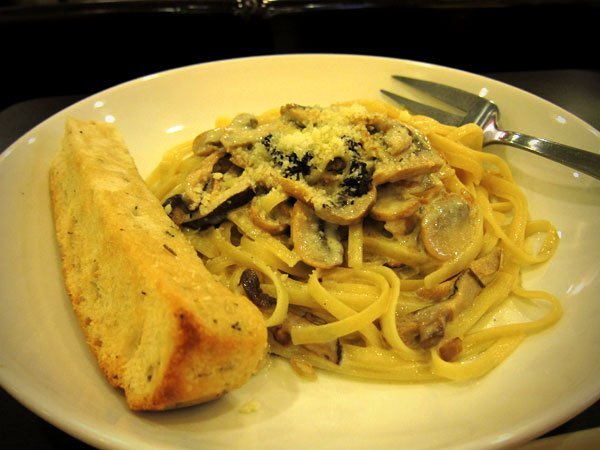 I also forgot what our pasta order was called exactly, but it was one of the cream-based ones, with mushrooms in it.
On the way out, we passed by the gelato area and ended up buying two scoops of New York Cheesecake gelato (Php 150). It was very cheesy, which we liked anyway. Be warned though! They have big servings so the two scoops…filled a whole 12-ounce worth of cup. So yeah, finishing it was a bit of an effort because we were both so full after the dinner already.
(The photos were taken under yellow light and I didn't have time to change the settings of the camera because C was so hungry already, so I couldn't correct the colors properly. Wahaha, I fail in life.)