When August ends
August started with a calm, AND THEN PICKED UP AN UNBELIEVABLE FAST PACE as I got busy with work, and more work. It ended with a calm (a lazy Tuesday) and a familiar note.
Monday was the first day of shooting for Anna Lou's thesis film "Hacked." It's possibly my last production design this year, and it's not even that big of a PD. I just won't have time to PD anymore because of thesis, not because I don't like it. I'm still hoping to totally repaint and redecorate a whole room (with a generous budget, hahaha) someday. :D
Like most productions, last Monday was fun and filled with awesome people, talented actors, and reliable friends. Other people dropped by to help, while Rob filled in as Production Assistant.
This was one of the hardest shoots to PD, however, not because of complicated props or designs but because the room is such a devil of a monster to conquer. I SWEAR. It left me speechless when we visited a week before the shoot to check the location and even the whole cleaning process on the day itself to make it seem inhabitable was like begging a miracle from Jesus. But it happened. It looked like a room eventually. For the win.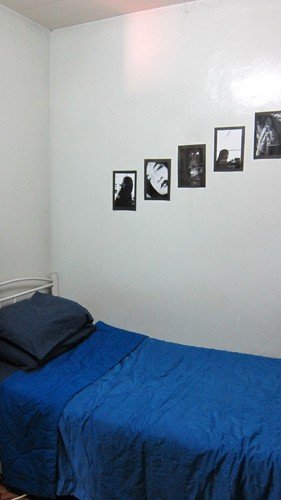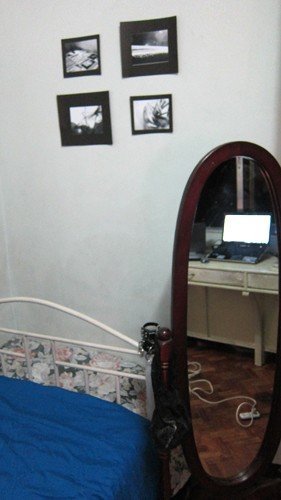 All work and no play is boring. With a couple of (green) jokes and impromptu modeling, Mamu and I played around. We also took pics of Ash's outfits because she's effortlessly gorgeous that way.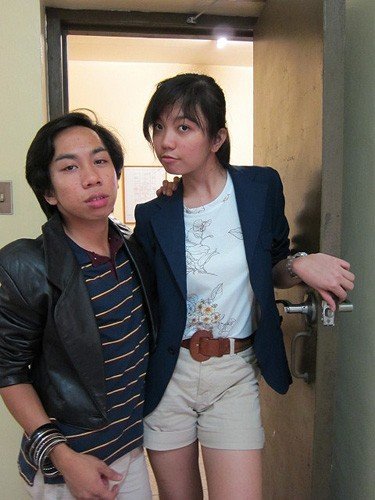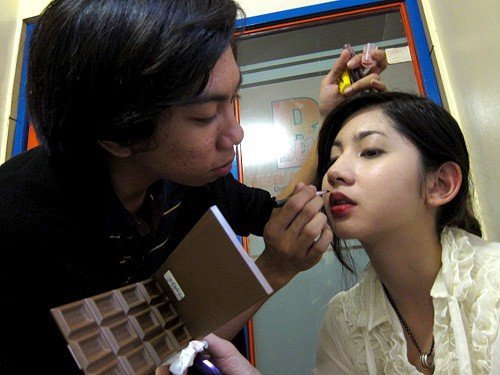 Now August had ended and September has begun. The 1st is mostly an idle day (for me), spent watching Down in the Valley (starring Edward Norton and Evan Rachel Wood, who's just gorgeous). I can't say it's a favorite film and I have to admit I watched it because of Norton. The Painted Veil is quite possibly still my current most-liked of his films for now.
I left school early today to go shopping. For what, I didn't know, though I had two things in mind: either (1) gray booties or (2) books. I ended up buying the latter because I didn't find any nice gray booties. I was looking for something that had thick heels. Heeled oxfords would have been a good option, but I'm also particular about the heels so I ended up buying nothing, haha. The impulse to buy came from having been paid last Monday, plus it's the start of a new month so why not begin with something new too? And, I confess, I felt like it's about time to read books again because I've been hanging out with friends who have fun reading a whole list (conveniently also kinda like for thesis). Though reading books won't help with mine, it doesn't matter. It's rainy season again and I love reading books in cool weather.
I ended up buying April & Oliver by Tess Callahan and My Mistress's Sparrow is Dead because although I am cynical when it comes to love in Real Life, I am a die-hard romantic at heart. But that never cured me from thinking anyone sincerely liking me (in a romantic sense) is a ridiculous and unlikely idea. :P