Baon Series 1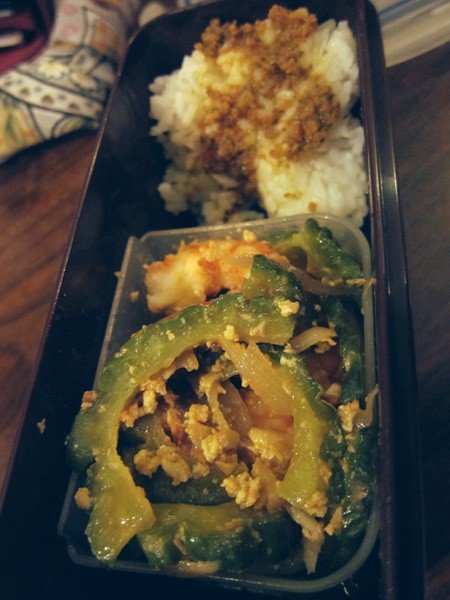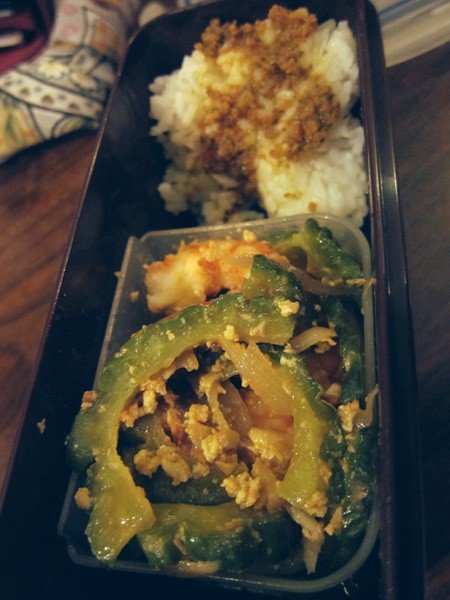 Well, when you've been having lunch out for the last week, you'll end up running out of money — like me! So today I had baon. I don't know what it's called but it has ampalaya (bitter gourd) and shrimp (not sure of the little bits are meat or egg). I am so addicted to tomato pesto and it's my all-around-salsa for EVERYTHING (calamares, especially).
C had brought food to work too (we are one in poverty), and he had corned beef with this omelette with cheese inside. How come we never have that omelette with cheese at home?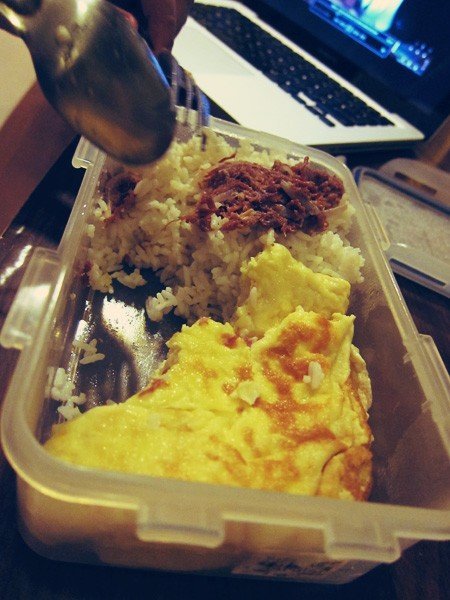 Tomorrow we're watching Crazy, Stupid Love (FINALLY!) and I AM SO PSYCHED.