Bon Appetea is…weird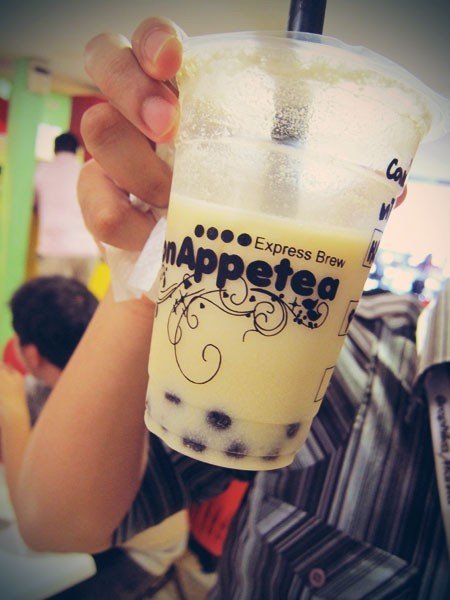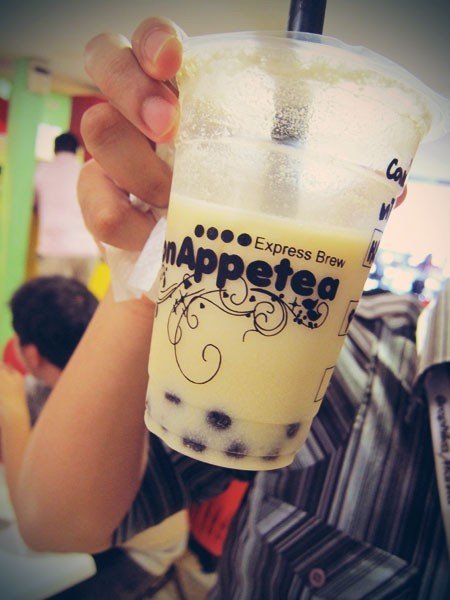 There's this milk tea stall at the food court area at Strata 2000, Ortigas, and last Monday I tried this. It disappointed me that they did not have normal milk tea. Instead, all of their milk teas are flavored.
Heavenly Blush flavor
I tried the lychee mixed with milk tea, and it tasted sour because the lychee flavor overpowered both milk and tea. Not good.
Their only saving grace is that you have the option to add (for Php10) nata de coco in your order (among other add-ons). Because I like nata.
This wouldn't be my first-choice for milk tea. Probably only when I'm really craving for it, and there are no other options. Plus, I always read it as "Bon APPLEtea" instead of "Appetea." If they were going for Appetea, they should have removed the "e" at the middle. Apptea. That way I wouldn't automatically assume I'm reading "apple."
Nirvana flavor
I have tried the Nirvana flavor (Assam black tea and watermelon), and it's closer to the milk tea-only flavor I like (the watermelon flavor is not so strong). So yes, it could be pretty alright, but still not the best milk tea around town. I mean, I just want normal milk tea.
Himalaya flavor
I tried the Himalaya flavor (the one with caramel). BAD DECISION! It tasted too much of caramel, it seemed like I was drinking melted sugar. The milk tea flavor was again completely overpowered, I couldn't taste it anymore. And the pearls weren't that soft, and neither were they the good kind of chewy. It was too sweet, I threw half of it away, pearls and all.
Verdict: No thanks.
I give up. ): The Bon Appetea Himalaya flavor was worse than the other cheap milk tea stall in along Pearl Drive, whose only downside was it's much too sweet (but at least it tastes like milk tea). At least, for me. Other people might like it, but I don't.
I think I'll just have to walk to Galleria for Sip, even though it's so much farther away, if I'm really craving for milk tea. They also have different flavors and your choice of toppings (toppings? haha. I need a better word. Uh, add-ons, there!). It's more expensive (almost Php 100, compared to the Php 60-70 of Appetea) but better when it comes to flavor and the quality of pearls.
Happy Lemon is opening in Megamall, and Drink Tea just opened at Podium (really good milk tea!). My problems are solved!