Dinner at Kenji Tei, Greenbelt 5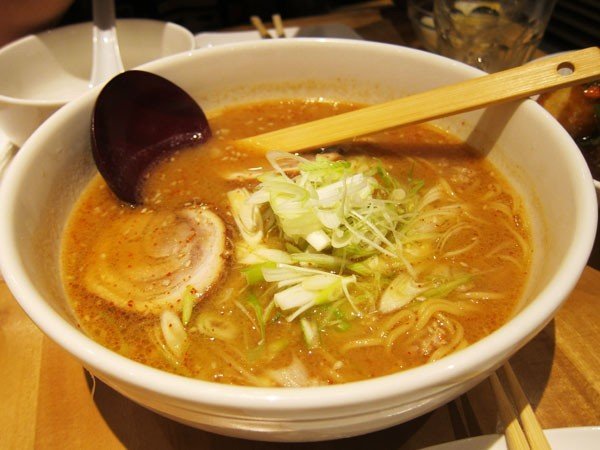 Before going to C's brother's birthday at Salon de Ning in The Peninsula Manila, C and I first had dinner at Kenji Tei in Greenbelt 5. We were walking to DataBlitz to buy the gift (Skyrim, if that's important) and I saw the words "ramen" on the window display of the restaurant so I immediately blurted out, "do you want ramen for dinner?"
So that's how we ended up eating really good ramen that night (which, according to C, is quite close to the taste of ramen in Japan — authenticity points!).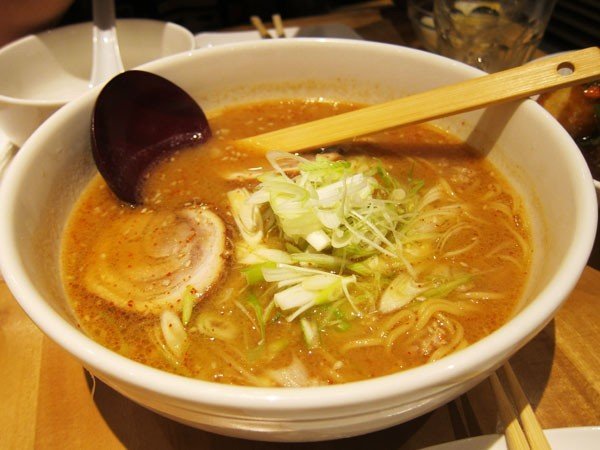 We ordered a large serving of their Spicy Negi Ramen (which, the waitress said, is their bestseller) and a plate of tofu steak (in search for the best tofu steak in town). The meat in the ramen was good. I was actually very full by the end of the meal. I think I would have been content with half the ramen and one piece of tofu steak (it was served with four pieces so sharing meant I had to eat two).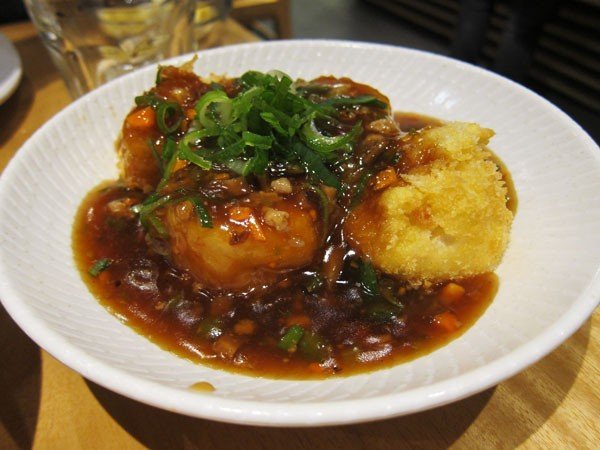 Tofu steak verdict: C and I agreed with declaring Misato's tofu steak as unbeatable (for this round). For C though, Teriyaki Boy comes next, and then this one from Kenji Tei. I have a different preference for the runner-ups though. I prefer this over Teriyaki Boy.
Finally, there's a Japanese restaurant (or rather, ramen) that fits our dinner budget and yet tastes almost as good as the real thing.