I was with Charlie the whole day yesterday, and both of us felt that it was such an amazing day even though we mostly ate, walked around, talked, laughed, and admired exhibits. It was a day of food tripping, window shopping, notebook shopping, and museum-going. (So, just as a warning: this is the longest post on a date I've ever blogged about. Mostly because we did so many things in less than 24 hours together!)
Because of the UPCAT, Charlie arrived at my house pretty late (he got stuck for 30 minutes just trying to take a U-turn in Katipunan), and with a bag of onion rings from Burger King. We left the house as soon as he picked me up because we planned on having lunch at Bonchon Chicken in Greenbelt (why so far away? We were also going to see if Charlie could pick up his VANS shoes that he won from the We Love Post 2nd Anniversary Party. Unfortunately, they said they weren't ready yet, but we pushed through with our museum date + everything else date anyway). We just wanted to know what the fuss was all about when it came to Bonchon Chicken since EVERYONE in my lil' circle o'planet was singing the restaurant odes and praises.
AND WHAT WAS THE FUSS ALL ABOUT? OMG. IT'S BETTER THAN JOLLIBEE CHICKENJOY!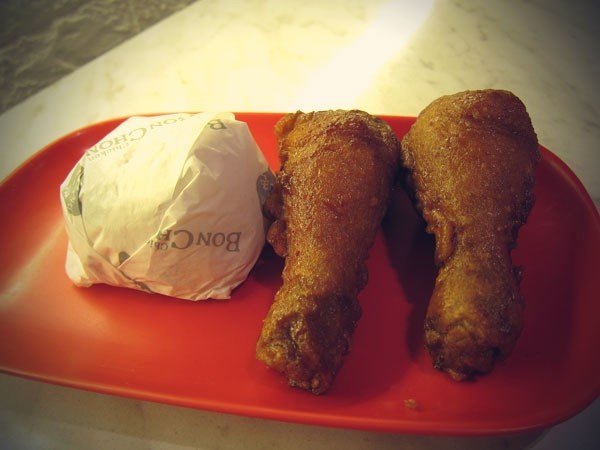 We tried both the spicy and the soy & garlic flavors, and even though it looks so normal from the outside. Bonchon Chicken is a fast-food restaurant, and the food looks just like how other fast-food chicken look, BUT ONLY ON THE OUTSIDE. The skin is so juicy and flavorful, you'll eat like you've been starved for a month. I like the soy & garlic more than the spicy one because it has more flavor (the spicy really just tasted like hot sauce and had less of the garlic-y, soy sauce flavor). The skin is so crisp but it tastes so good, it doesn't feel like it's merely deep-fried to death like Jollibee chickenjoy.
So while eating, Charlie and I were both going, "Huh, now I see what all the fuss was about. Now I see what the fuss was about. This chicken is so freaking good!"
Bonchon Chicken is going to open in Katipunan soon and I can't imagine that place EVER running out of people eating in it.
I wondered how many people ate there regularly, since it was in an area where people could easily go there during lunch break or after work (in Makati alone, there are already two branches: the one in Greenbelt 1 and another in Ayala Triangle). I was telling Charlie that even though the chicken was so good, I bet it's something you shouldn't eat more than once a month. Charlie begged to differ: "no, maybe, just once a week." Haha.
No, but really. I get why it's so good!
On the way to Ayala Museum after our Bonchon lunch, we ended up going to National Bookstore to see if they sold a specific brand of colored markers that Charlie uses. And woah, even NBS picked up the moleskine trend and had this whole isolated area dedicated to it. DID YOU KNOW WHAT I SAW? A LITTLE PRINCE MOLESKINE EDITION.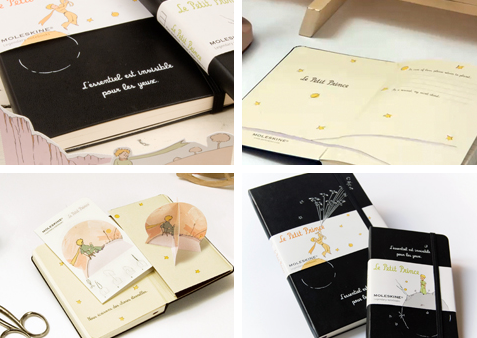 Apparently, Amanda already knew there was an edition of A Little Prince for moleskine, but she has never seen what's in side. AND AW MAN. If it weren't so expensive, I'd have totally gotten one for myself.
What Charlie and I got for ourselves though, were P150 Venzi/Copelle-notebooks with dotted grids! AND I LOVE IT. For me, Venzi is my guilt-free brand when it comes to notebooks because I don't feel like I have to keep its pages immaculate and perfect. I can fill it up with ugly doodles and handwriting because it's so affordable. Moleskines are expensive, and it makes me feel like the only things I should fill it with are beautiful drawings or significant notes/doodles/diagrams. But no, I can't write on a moleskine without feeling like I'm vandalizing its pages.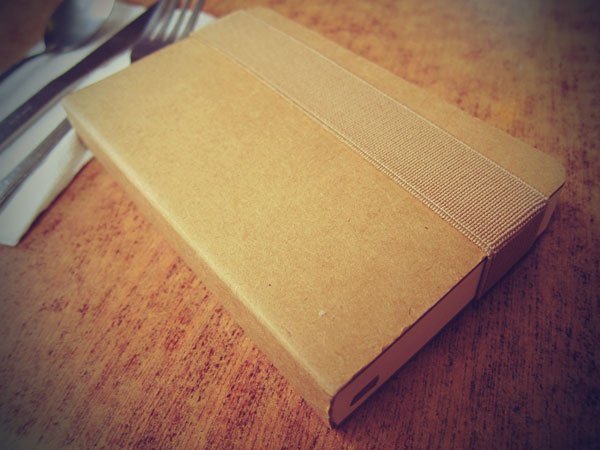 And for some reason, Charlie and I were so proud and happy for ourselves with our purchase. Like buying notebooks on a date is the most amazing thing ever.
We went to the Ayala Museum after our notebook purchase, and I did the tour for Charlie myself. Not that I was good at it, mind, but I still remembered a few things from when I used to go there all the time. For one, it was a good way of refreshing my memory when it came to the exhibits in the museum. To the point that I noticed that they've already taken out or replaced this old handkerchief in the 4th floor that had Spanish handwriting over it. And it was my favorite piece from that area too! :( I really wanted to show that to Charlie because I was told this myth/story behind the sad words written on the edge of the handkerchief.
We stayed in the museum for maybe two hours. I like getting inspired by Chinese patterns, gold engravings, Luna and Zobel's brush strokes and color — I can keep on going back to the Ayala Museum and never tire of it. I think Charlie feels the same.
Since we were dying to try out our notebooks, Charlie brought me to Cafe Brenton's and treated me with an order of French crepe (which I happily gobbled up). While at the cafe, we drew on our newly-bought notebooks with the new Crayola crayons that Charlie decided to buy and try out. It really made me miss my colored pencils, since it's my favorite coloring material to use for my drawings. I haven't abused them as much as I did in high school ever since getting into college, and I think it's time to pull my colored pencils out from my cabinet once again.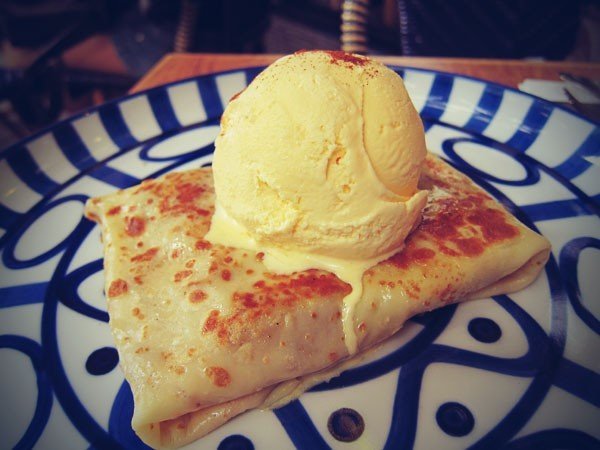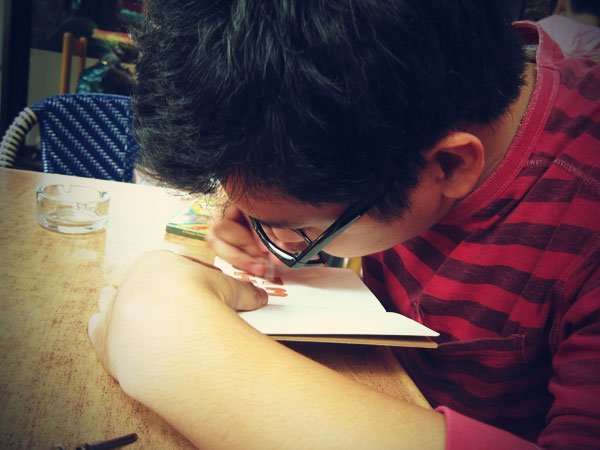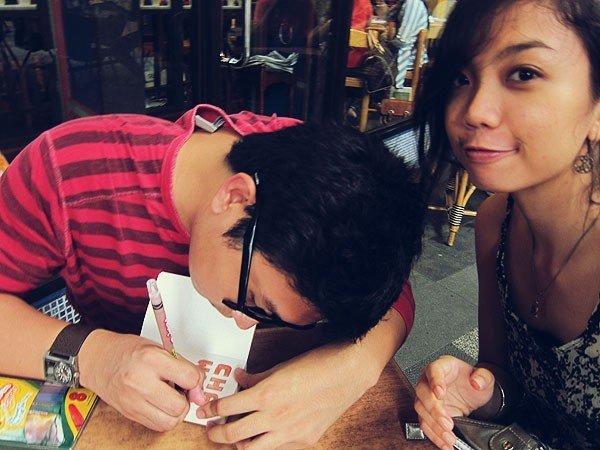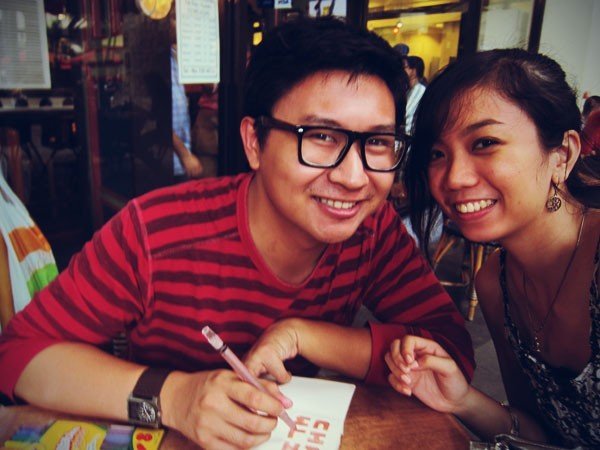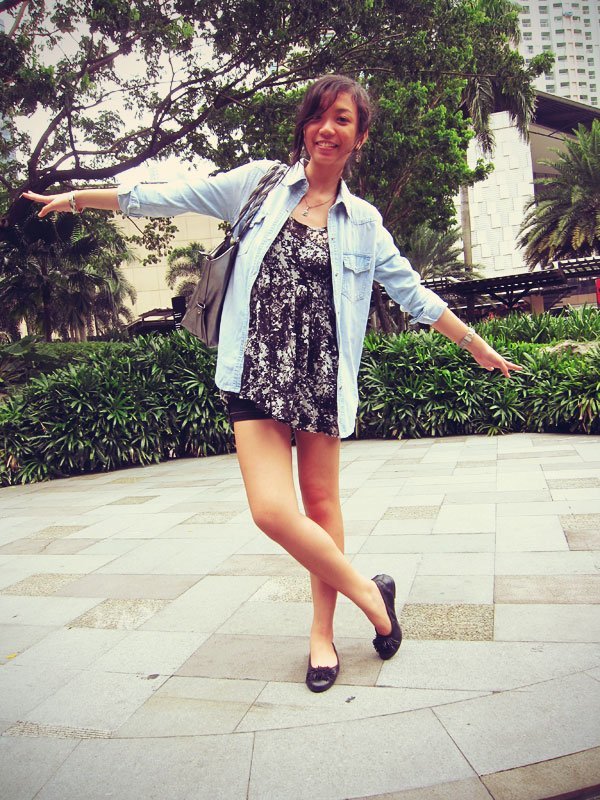 For dinner that night, we ended up going to Metrowalk. It was actually pretty late already, but we didn't notice the time. We tried out Japanese food at Misato because Charlie's sister and her husband ate there before and they liked the food. Their servings were big because the meals were meant to be shared, and it was just sooo good, the dinner was a hit again!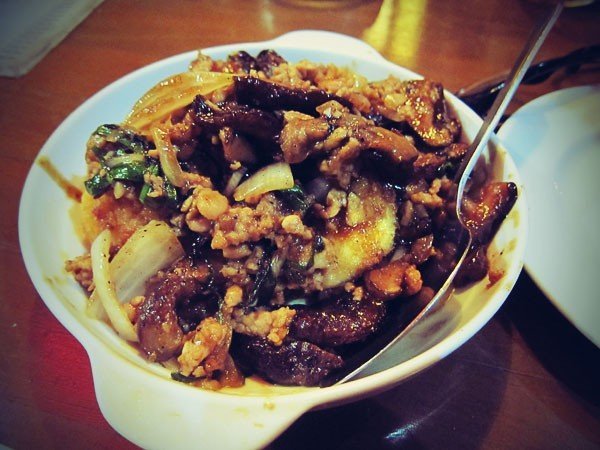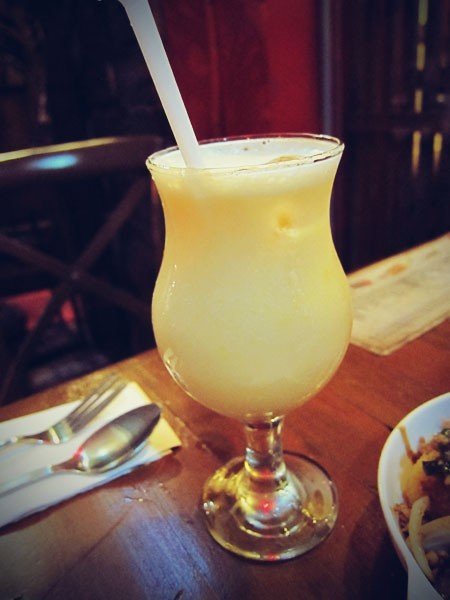 We stayed there just talking about anything and everything. We never felt how late it was until we check the time, and at one point we decided we just had to go home because it was midnight already.
I'm going to start working on Monday, but I hope I can keep my Saturdays free for dates with Charlie (which has been my unwritten rule for the longest time now, unless there are special events on Saturdays that I just have to go to). Dates with him are just all too fun and all too sweet. :)