Omakase with family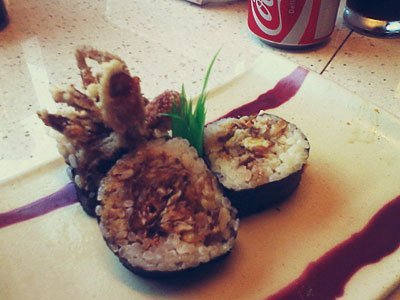 My fingers are frigging aching after sewing for over an hour (somebody really needs a sewing machine badly. Wishlist. Ahem.) so I'm going to back-log a blog entry while on a break (which might be kinda stupid too, since typing needs exertion from my aching fingers.  Trying to avoid using the achey ones right now).
The first time I ate at Omakase was when Anna Lou brought me to the one in Greenhills. I really love the Heart and Seoul maki (it's maki-ish, but with kimchi and my brother and I just love it), but last weekend when I ate there with my parents, I tried something else. Anna Lou wanted to order Spider Maki but at that time they didn't have it, so last Sunday I finally got to taste it.
And aw man, IT WAS SO FRIGGING GOOD.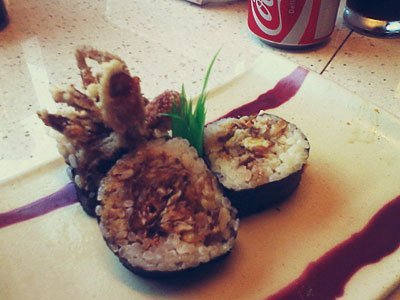 Of course, we ordered other dishes too.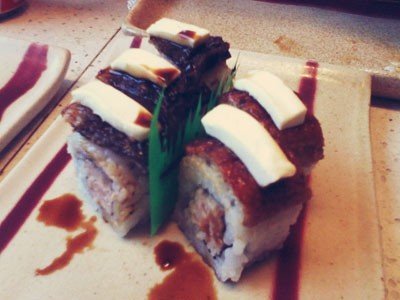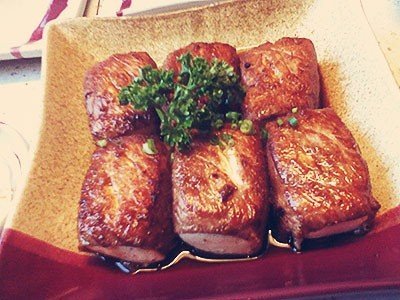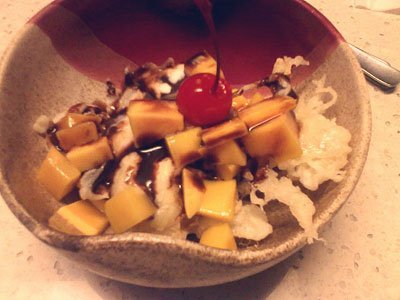 The tofu steak was okay, but the one from Misato is still my fave. Omakase's doesn't have mushrooms and the sauce is thin, compared to Misato.
The tempura ice cream was…weird. It's only good when you have a bit of still-frozen ice cream with some of the crispy tempura and then you add mangoes to it. Not so good when you're left with the soft/soggy part of the tempura, and your ice cream is melty. So eh. Not gonna get that again.
By the end of the meal, my mom and I were so full. Except, I might have a bit of allergy from seafood so I need to stay off them for a while. My upper lip felt a bit swollen and itchy by the end of the meal. :( My eye swelled too, on the way home, after C and I had seafood soup in Amici. While I can't be sure if it's the seafood that's causing all the swelling lately, I don't think I want any part of my face to swell again just to be sure if it really is the cause. :P